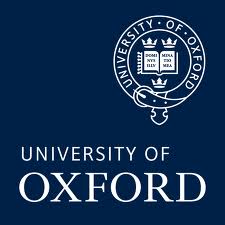 The Waverley Fund was established in 2001. It aims to assist academically excellent students from disadvantaged backgrounds who have shown the potential to make a significant contribution in their future careers.
ORISHA (African Humanities Research Fund) is administered by the Scholarships Committee of the African Studies Centre and provides funding for postgraduate study in Africa Studies.
Am I eligible?
You should be applying for MSc African Studies at Oxford and must be ordinarily resident in sub-Saharan Africa. You should be intending to return to your country of ordinary residence once your course is completed.
Please ensure you meet the selection criteria for your course (see the Course Guide for more information). This scholarship is not open to students withdeferred entry.

Scholarships will be awarded on the basis of academic merit.
What does it cover?
100% of university and college fees and a grant for living costs (sufficient to cover your living expenses in Oxford, amount to be confirmed in October on ourLiving Costs webpage). Awards are made for the full duration of a student's fee liability for the agreed course.
How do I apply?
In order to be considered for this scholarship, you must submit your application for graduate study by 24 January 2014. There is no additional application process for this scholarship; all eligible candidates who apply to Oxford by the deadline will be considered.
If you do not apply as detailed above by the deadline, you will not be considered for this scholarship.
Additional points to note when applying for this scholarship:

If, following the assessment of the January deadline applications, your department places your application on a waiting list or decides to re-evaluate it against the applications received for the next deadline (14 March 2014), then you will no longer be eligible for this scholarship.
If you are accepted onto a different course from the one you originally applied for, you should contact us as soon as you are notified of the change in order to ensure that your application for a scholarship is maintained on the new course. However, please note that such a change of course may mean that you are no longer eligible for this scholarship.
How will I know if I have been successful?
Decisions are expected to be made in early May 2014. Successful candidates will be notified via email and will receive an award letter. This webpage will be updated as soon as successful candidates have been notified.
For More Information:
Visit the Official Webpage of the Waverly-ORISHA Joint Scholarship