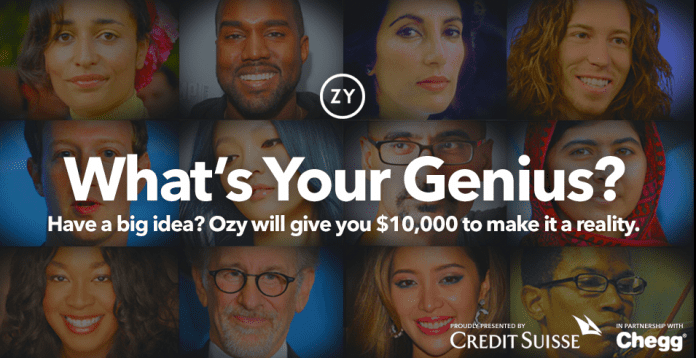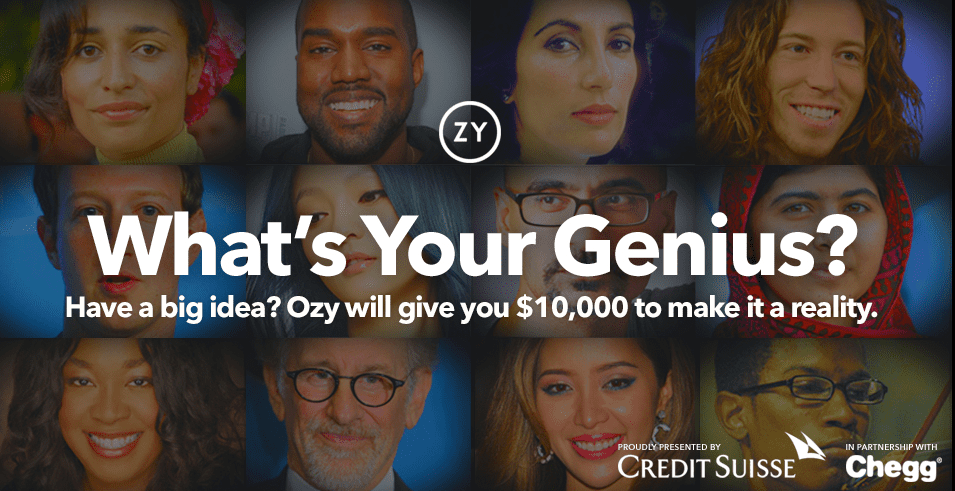 Application Deadline: April 18, 2015
Eligibility: The competition is open to undergraduate students at colleges and universities around the world

OZY announces a celebration of young genius. This spring, it will award 10 summer grants to college students, with the aim of backing the next Albert Einstein, Mark Zuckerberg, Oprah Winfrey or Harper Lee as he or she writes a book, films a documentary or launches a new company. The competition opens this month, with winners announced in early May.
OZY is an 18-month-old magazine that delivers original reporting and compelling narratives from around the world — in a digital format. Founded by former CNN/MSNBC anchor Carlos Watson and run by a former Page One editor of the Wall Street Journal, OZY reaches 20 million people a month. It has partnerships with outlets like CNN, NPR and Huffington Post

Winners:
Ten students will win up to $10,000 for their summer projects, and their work will be profiled by OZY and its partners in the fall.  
Judges:
Submissions will be open for public voting and judged by a panel of executives, artists and advocates at the top of their fields, including Laurene Powell Jobs, founder of Emerson Collective, and David Drummond, chief legal officer and vice president, corporate development at Google.
How to Enter:
 Step 1: Fill out a short questionaire about your project.
Each Entrant will be required to provide responses to the following questions:
1. How would you best describe your project (i.e., writing, film/documentary, new product, community organization, new business/startup, other.)?
2. Tell us about yourself.
3. Why are you a "genius?"
4. What is your genius project idea?
5. What do think your biggest challenge will be, if awarded?"
6. Detail how you would plan to spend the award
In addition to answering the questions listed above, each Entrant will be required to submit the following information:
First Name and Last Name
Email Address
Phone Number
Personal Address
Date of Birth
Name of College or University
Two (2) Academic References
Step 2: Upload a short video or photo with a description of your project for the public to vote on.
 Enter Now for the OZY Genius Awards
For More Information:
Visit the Official Webpage of the OZY Genius Awards