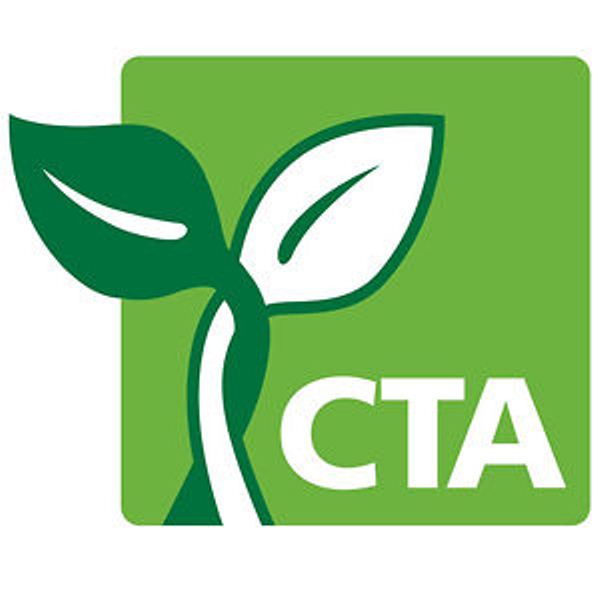 Application Deadline: 19 April 2015
Title: intern 'Determining baselines and documenting project progress and results'
Starting date: as soon as possible
Duration: 6 months (renewable once)
Location: Wageningen, the Netherlands
Closing date for application: 19 April 2015
The Technical Centre for Agricultural and Rural Cooperation (CTA) is a joint international institution of the African, Caribbean and Pacific (ACP) Group of States and the European Union (EU). Its mission is to advance food and nutritional security, increase prosperity and encourage sound natural resource management in ACP countries.
It facilitates access to information and knowledge; supports evidence-based, multi-stakeholder development of agricultural policies and strategies; promotes inclusive value chain development and use of ICTs and strengthens the capacities of agricultural and rural development institutions and communities.

CTA has several openings for interns within the Policies, Markets and ICTs Programme.
DUTIES OF THE INTERN FOR THE INTERNSHIP ON DETERMINING BASELINES AND DOCUMENTING PROJECT PROGRESS AND RESULTS
Assist in improving and standardizing existing data collection mechanisms;
Systematically gather baseline data for all ongoing PMI projects and sub-projects;
Assist in the gathering and processing of data for M&E purposes and for assessing projects, and sub-projects outputs, outcomes and impacts;
Coordinate and implement ex-ante and post event perception surveys and assessments;
Collaborate in the implementation of external evaluations of PMI projects and sub-projects;
Interact and collaborate remotely with consultants, host organizations and beneficiaries using cutting edge technology.
QUALIFICATIONS, EXPERIENCE AND SKILLS
Recent graduate, 29 years old maximum.
National of one of the ACP or EU States signatory to the Cotonou Agreement (79 African, Caribbean and Pacific States – http://www.acp.int/content/secretariat-acp and the European Union Member States).
Graduate from university or similar institution of higher education in agriculture, finance, management or related field.
Experience and keen interest in agricultural development.
Good organization, inter-personal and communication skills.
Thorough knowledge of one of the Centre's two working languages (French or English) and a satisfactory knowledge of the other.
Experience with MS Office programs such as Microsoft Word, Excel, Access and ability to draft reports including charts and graphs.
BENEFITS
Participation in CTA activities will give you an invaluable experience at international level.
Internship stipend (€ 800 per month for holder of a Bachelor's degree, € 1,000 for holder of a Master's degree).
Payment of travel costs when joining and leaving the Centre.
Medical coverage for emergency cases of sickness and accident during the internship.
HOW TO APPLY
Interested candidates are required to send the documents listed below via email to Pascal Deleu, Human Resources Officer. Email: [email protected]
Please indicate in the "Subject" of the email the title Internship PMI 1 'Project progress and results'.
A letter of motivation (maximum one page explaining why you qualify for this position and what you expect to gain from the internship. The date of earliest availability should be specified as well);
An up-to-date curriculum vitae, preferably EUROPASS format;
Copies of the highest diploma/degree as well as training certificates related to the position. Original documents are to be presented once you are selected.
Two letters of recommendation and/or references.
For More Information:
Visit the Official Webpage of the Technical Centre for Agricultural and Rural Cooperation Internship