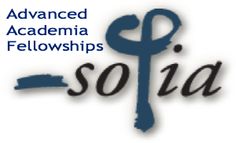 Submission Deadline: October 1st 2014
The Centre for Advanced Study Sofia (CAS Sofia) announces a Call for Applications for its 2015/2016 In-Residence Advanced Academia Fellowships for fundamental research in the fields of the humanities and the social sciences.
. The invited Fellows participate in the intellectual life and the scholarly community of the Centre (Bulgarian and foreign fellows) while working on projects of their own choice. Fellows receive adequate material and intellectual support and can profit from the Centre's wide international networks, international seminar- and guest-lecturer programme. CAS Sofia assists Fellows in all practical matters concerning travel, residence and research in Sofia.
CAS Sofia provides in-residence fellowships of two- to five- month duration to post-doctoral non-Bulgarian researchers. Junior as well as Senior scholars are invited to apply.
ELIGIBILITY
Candidates must:
Be non-Bulgarian citizens;
Have completed a PhD in the fields of the humanities and social sciences;
International research experience (participation in projects and refereed conferences) and publications in peer-reviewed academic editions are strong advantages.
Worth
The selected Fellows are entitled to:
A monthly stipend of 700 euro (liable to 10% income tax) to cover living expenses related to the stay in Sofia.
Accommodation in Sofia, comprising living quarters and working space. The Fellows will also have free access to the CAS library and electronic resources/databases.
Travel allowance (400 euro)
Research expenses (100 euro p.m.)
Duration:
Candidates may apply for two periods:
1 March 2015 – 31 July 2015 (Summer semester)
1 October 2015 – 28 February 2016 (Winter semester)
Links for downloading:
All application documents should be presented in English and sent by e-mail to [email protected] with a subject entry "Advanced Academia Fellowships"
For More Information:
Visit the Official Webpage of the ADVANCED ACADEMIA FELLOWSHIP PROGRAMME FOR INTERNATIONAL SCHOLARS