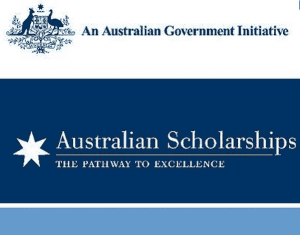 Application Deadline: 12 December 2014
In Africa, the Australian Government offers scholarships and fellowships under the Australia Awards for African nationals to undertake long term studies leading to a postgraduate degree and short term training leading to the acquisition of new skills. Long term awards include Australia Award Scholarships to undertake Masters-level studies in Australian universities.
Scholarships for Masters studies in Australia are being offered to eligible African candidates for postgraduate studies commencing in 2015. Applications for study commencing in 2016 will open on 1 September 2014.
Focus sectors for Masters Awards reflect areas which have been identified as priorities by partner governments and in which Australia is recognised as having world-leading expertise and experience.

Current priority sectors include:
Agriculture and Food Security;
Health;
Natural Resource Management including Mining and Mining Governance;
Public Policy; and
Water and Sanitation.
Scholarship Worth:
Australia Awards Scholarships generally cover the following fees and entitlements:
Full tuition fees
Return air travel
Establishment allowance
Contribution to living expenses
An Introductory Academic Program
Overseas Student Health Cover
Visa expenses.
Subject to requirements and eligibility, Australia Awards Scholarships may also cover:
Pre-course English language training fees
Supplementary academic support
Fieldwork (for research purposes only)
Reunion airfare (for unaccompanied awardees
Eligibility Criteria:
To be eligible to receive an Australia Awards Scholarship, applicants must:
Be a minimum of 18 years of age at the time of commencing the scholarship
Be a citizen of a participating country (as listed on the Australia Awards website) and be residing in and applying for the scholarship from their country of citizenship
not be married, engaged to, or a de facto of a person who holds, or is eligible to hold, Australian or New Zealand citizenship or permanent residency, at any time during the application, s election or mobilisation phases.
not be current serving military personnel
not be a citizen of Australia,hold permanent residency in Australia or be applying for a visa to live in Australia permanently
not be applying for another long- term Australia Award unless they have resided outside of Australia for twice the length of the total time that they were in Australia (for example, a previous awardee who has been on an Australia Awards Scholarship in Australia for four years will not be eligible to apply for another Australia Awards Scholarship until they have been home for eight years)
have satisfied any specific criteria established by the Program Area or the government of the applicant's country of citizenship

be able to satisfy the admission requirements of the institution at which the award is to be undertaken
To discover what courses are available in your area of interest, at Australian institutions :
Check out the List of Australian Institutions Where You can Study
Eligibility:
Be a citizen of one of the African Countries where the Australian Scholarship Awards is Available
How to Apply :
Request for Application for the Australia Awards by following this link and click on your country
Brochure of the Australia Awards Scholarship Program
To find out more information on the eligibility criteria and application process please go to your country page.
For More Information:
Visit the Official Webpage of the Australia Awards for Masters Studies in Australia