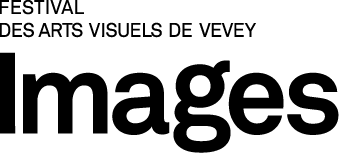 Submission Deadline: March 9th 2015
The Vevey International Photography Award 2015/2016 is a competition funding a unique photography project, as well as its exhibition as part of the Festival Images 2016.
Open to all artists, professional and student photographers, the Vevey International Photo Award grants the winner the indivisible sum of 40,000 CHF (approx. €33,000) for the development, achievement and presentation of a project during the following Festival Images.
All award participants are automatically entered for the other prizes: the Leica prize – reportage, the Broncolor prize – light, the Nestlé project. Other prizes and honours are possible depending on the partnerships established by the organisers of Festival Images at the time of the competition. All of the Award participants may be offered an exhibition at the Espace Quai1 in Vevey and/or as part of the following Festival Images, regardless of the choices of the Awards jury.

Requirements:
The competition is open to professional artists and photographers or those in training.
The submitted project must be entirely achievable within a year from when the results of the competition are announced.
Only one project per participant is accepted.
The applicant agrees that their participation is made public by the Fondation Vevey ville d'images where necessary.
The winners of the Awards and prizes agree to an exhibition as part of the Festival Images 2016.
They should be present at the opening evening of the Festival.
Participation is forbidden to any employee of partner companies.
The five-stage process of the Vevey International Photography Award 2015/2016
1. The applicants fill the online form until March 9 and pay the 50 € / CHF fee.
2. At the end of this first stage, a pre-jury nominates 100 projects
3. The 100 nominated artists send their file by post
4. The Jury chooses the winning project end of April
5. The winner has a year to complete his project and present it at the Festival Images in 2016
Registration
At the time of registration, the candidate is required to:
submit a short text in English to present the project
download 10 images representative of photographer's style, taken from previous work or relating to the project presented. If the 10 images are not connected to the project submitted, the candidate can add a short text explaining the selection. These images must be copyright free, if the candidate receives the award or a prize, to communicate and promote the competition as well as for communication by the partner of the said prize uniquely in relation to its partnership with the Festival Images.
pay participation fees.
PARTICIPATION FEES
The participation fees (to cover administration and technical costs in connection with the competition) are payable by bank wire with PayPal. 50 CHF or € 50
For More Information:
Visit the Official Webpage of the Vevey International Photography Award