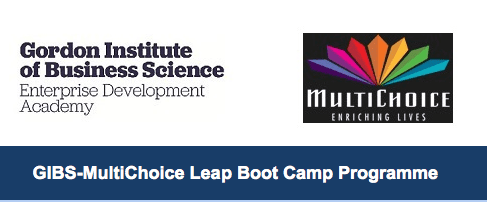 Application Deadline: October 30th 2015
Do you own your own business but lack the business skills needed to propel your business forward?
MultiChoice and GIBS are interested in entrepreneurs for a business management 'boot camp' programme that will take place at GIBS in Illovo, Sandton. This is a fully sponsored enterprise development initiative on the part of MultiChoice. The programme is structured as a bursary but becomes a scholarship upon graduation.
MultiChoice recognises that business training and support is essential to entrepreneurs and is offering 50 scholarship opportunities specifically focused on entrepreneurs in the ICT industry.
Eligibility Requirements

In order to be eligible for this scholarship opportunity:
You must own a company registered operating within the ICT sector
You must be between 18 and 35 years old
Your company must be at least 51% black owned
Your company must have a revenue of less than R1 million per annum
Your company must be trading for 0 – 18 months·
The 12 day MultiChoice Boot Camp is designed and facilitated by the GIBS Enterprise Development Academy and will enable selected participants to:
Understand the landscape of the ICT sector and how it affects their business
Understand their business strategy and learn how they can diversify their service offering
Receive training and development in areas such as business strategy, marketing, finance, HR and compliance
Duration:
This programme is intended to commence in January of 2016 and will require attendees to be present on campus 4 days per week for 3 weeks.
Application Process:
1. Complete this online form (you will need to set aside about 15 – 20 minutes to complete it).
2. Submit this application form by the 30 October 2015.
3. Eligible parties will be contacted accordingly for an interview.
For More Information: