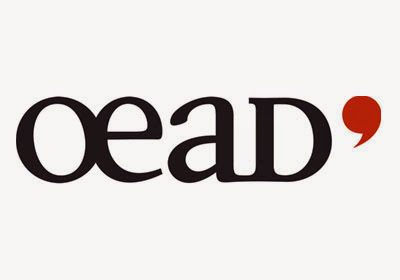 Application Deadline: September 1st 2016
Funding: National
Target group: PhD holders, post docs
Funding organisation: OeAD-GmbH/ICM on behalf of and financed by the Federal Ministry of Science, Research and Economics – BMWFW
Duration: 1-3 months
The Ernst Mach Grants are named after the famous Austrian physicist and philosopher Ernst Mach (1838-1916). The grant program is financed by the Austrian Federal Ministry of Science, Research and Economy (BMWFW).
Students and young researchers from foreign universities are invited to apply for this grant to come to Austria for a research or a study stay. Every year a board of representatives of the Austrian Ministry awards the Ernst Mach Grants based on the results of an expert examination procedure. Age limit for this grant program is 35 years at the time of the application.
Area of study or research:
Natural Sciences
Technical Sciences
Human Medicine, Health Sciences
Agricultural Sciences
Social Sciences
Humanities
Arts
Quota:
The quota depends on the budget.
Grant benefit paid:
1) Monthly grant rate: 1,040 EUR
2) Accident and health insurance
If necessary, the OeAD-GmbH will take out an accident and health insurance on behalf of the grant recipient.
3) Accommodation
The OeAD-GmbH will endeavour to provide accommodation (student hall of residence
or flat) for recipients of grants who wish to get accommodation arranged by the OeAD.
Monthly costs: 220 to 470 EUR (depending on how much comfort the recipients of
grants want). An administration fee of 18 EUR per month is payable to the OeAD-GmbH
for arranging accommodation. The costs for insurance and accommodation have to be
paid out of the grant by the recipient of the grant.
4) Scholarship holders will receive a travel costs subsidy of 1.000 EUR maximum upon
presentation of original documents.
Travels costs to Austrian representatives outside the home country are refundable upon presentation of original documents.
Targets
To promote scientific secondary growth
To promote scientific cooperation
To build a sustainable network of academics with relation to Austria
Maximum age: 50 years
For the application Deadline Feb 1, 2016 born on or after February 1, 1966
for the application Deadline September 1, 2016, Born on or after September 1, 1966
Applicants must not have studied/pursued research/pursued academic work in Austria
in the last six months before taking up the grant.
Grants in this programme can only be applied for every 5 years.
The following documents have to be uploaded together with the online application at www.scholarships.at :
• Consent of the academic partner in Austria
• Scan of your passport (page with the name and photo)
• Proof of employment by the home institution
• Curriculum Vitae
• Scan of university graduation certificate of PhD or doctoral studies
Selection process:
Incomplete applications and applications not complying with the application criteria will not be accepted for the further selection process.
The selection follows a multistage processs:
1. Examination of the formal requirements
2. Assessment and evaluation of the application by experts
3. Final decision by the BMWFW
During the selection process the following criteria are examined and assessed:
• Purpose of your stay
• Why did you choose the specific target institution in Austria?
• Added value of the stay for the partner countries concerned (establishment and/or continuation of institutional cooperation)
• Prior teaching and research activities
For More Information: