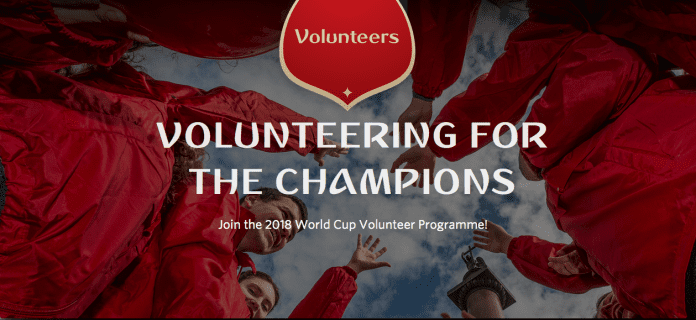 What kind of person should be a World Cup 2018 volunteer?
He or she is a cheerful, dynamic person, living a healthy lifestyle, proficient in foreign languages, and with a wide range of professional skills.
He or she is a person who is willing to work hard and communicate with others.
Not so long ago the volunteer culture was not developed in Russia. But in the past few years, thanks to a series of major international events, Russia has grown aware of what volunteers do and why their work is important.
Russia is now gearing up to host its first-ever football World Cup, which is impossible to organize without the help of volunteers. To take part in the World Cup as a volunteer means to be part of a global highlight, to get a chance to represent Russia and tell the world about it. Whether our World Cup is a success, to a great extent, depends on the volunteers.
The 2018 FIFA World Cup Russia Volunteer Programme presents thousands of people from Russia and other countries with the unique opportunity to be part of the biggest single sporting event in the world and the FIFA Confederations Cup 2017. There are several stages of the programme, including recruiting, selecting and training the volunteers in all 11 Host Cities, and finally organising their work during the event and appreciating their effort and dedication.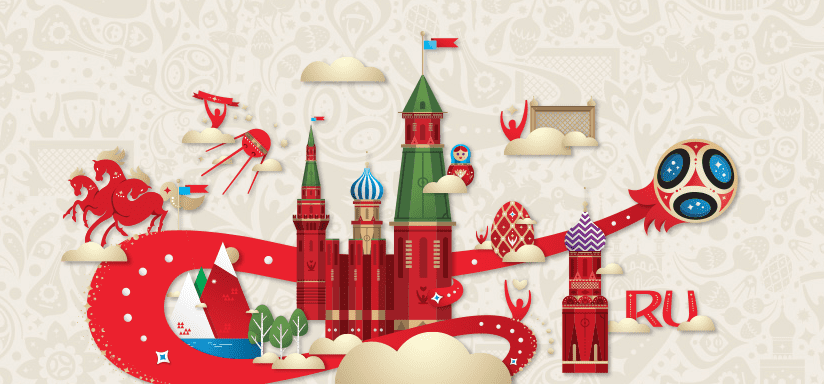 In total, there will be around 5,500 volunteers involved in the FIFA Confederations Cup 2017 and 15,000 in the 2018 FIFA World Cup. Dedicated centres located at leading Russian educational institutions will be responsible for recruiting and selecting applicants living in Russia. International candidates will apply and go through the selection process from their respective home countries with online support.
Requirements:
Everyone is eligible to apply as long as they satisfy the following minimum requirements:
Be 18 years or older on the 10th of May 2017 for the 2017 FIFA Confederations Cup and/or on the 10th of May 2018 for the 2018 FIFA World Cup;
Agree to the terms and conditions of participation;
Undertake and successfully complete a security check;
Be available to work up to eight hours each day.
Benefits of Volunteering
Unique Volunteer Uniform
Free Meals during Shifts
Souvenirs
Free Use of Public Transport
Priceless Experience
New Friends
A chance to take Special Training
Participant Certificate
Functional Areas:
There will be 20 key functional areas. Specify your preference in the application form. Don't worry if you cannot make a choice at this time, you can make it during selection process.
Spectator Services
Marketing
Catering
Arrivals and Departures
Protocol
Broadcasting Operations
Volunteer Management
Accommodation
Ticketing
Medical Services and Doping Control
Information Technologies
Accreditation
Transport
Sustainability
Ceremonies
Media Operations
Venue Management
Language Services
Hospitality
Team Services
More Information on Volunteering Roles
How to Become a Volunteer
Fill out Online Application at FIFA.com
Online Testing and Interview
Find Out if you've passed the selection
Participate in the Training
Receive Your Accreditation and Uniform
Become part of the football highlight of the year 2018!Apply Now for the 2018 FIFA World Cup Russia Volunteer Programme
For More Information:
Visit the Official Webpage of the 2018 FIFA World Cup Russia Volunteer Programme