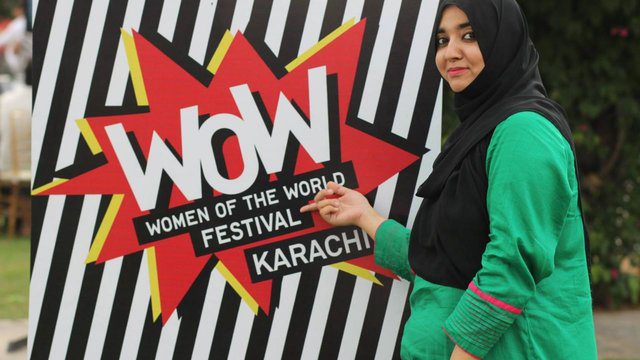 Application Deadline:Thursday 6th February 2020 (midnight)
British Council is looking for a consultant to review, recommend and design an overarching evaluation framework for Women of the World Festivals supported by British Council globally.
Since 2016, the British Council has worked in partnership with The WOW Foundation to deliver WOW activity across South Asia (Pakistan, Bangladesh, Nepal, Sri Lanka) and more recently in Brazil and Turkey. WOW is a global movement celebrating women and girls, taking a frank look at some of the obstacles they face.

Each WOW Festival around the world starts with Think Ins – discussion events with communities to develop festival content, including talks, performances, activism, workshops, food, mentoring, workshops and more.
The WOW programme aims include:
Providing opportunities and platforms for women's civic engagement;
Promoting women and girl's agency through those platforms;
Challenging and shifting perceptions and attitudes towards gender equality.

Evaluating WOW: what we are looking for
We are looking for a consultant to review our work with WOW and design a gender-sensitive evaluation framework and tools that will be used to robustly evaluate the impact of WOW Festivals individually and collectively and to demonstrate how WOW contributes to our longer term outcomes.
The Request for Proposals document details the expected outcomes of the evaluation. Proposals should explain how each outcome will be delivered, along with a provisional workplan, to be finalised during inception. Two WOW Festivals identified to focus on include WOW Festivals in Pakistan (June/July 2020) and Turkey (September 2020). We are particularly interested in hearing from suppliers whose application includes working in collaboration with an evaluation partner within a WOW Festival region.
Suggested agenda, to be used as a guideline
By mid February 2020: contract commences.
February 2020 – May 2020: inception report detailing approach and methods, assessment of existing tools and Theories of Change, engagement with teams in Pakistan and Turkey
June 2020 – July 2020: attendance at WOW Gilgit (Pakistan) to assess and trial evaluation tools.
August 2020 – September 2020: attendance at WOW Istanbul to assess and trial evaluation tools.
October 2020 – write up and recommendations.
November 2020 – sharing of evaluation tools with British Council team.
How to apply
Review the documents below and send completed applications to [email protected].
Email any questions to [email protected] marked 'WOW evaluation assessment and design'.
Deadline for questions: Sunday 26th January (midnight)
Closing date: Thursday 6th February (midnight)
Final decision: week commencing 10th February 2020
For More Information:
Visit the Official Webpage of the 2020 British Council Call for Proposals from Consultants