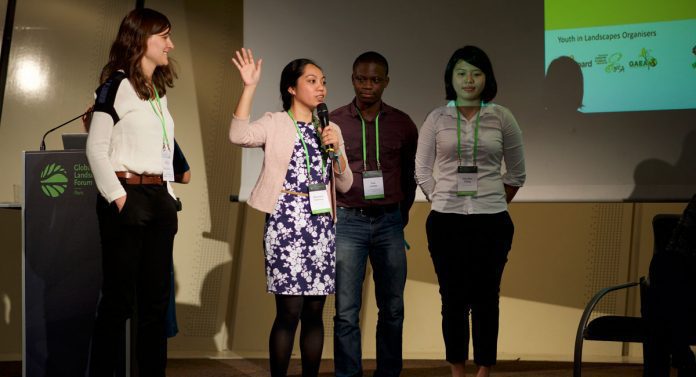 Application Deadline: September 30th 2016
Ready to dive into high-level forums with experts from landscape sectors?
The Youth in Landscapes Initiative (YIL) and its partners are looking for enthusastic and engaging students and young professionals to be part of high-level discussions with the top leaders from different landscape sectors at the 2016 Global Landscapes Forum (GLF) on November 16 this year. The YIL unites young innovators to develop real-world solutions to land use challenges in partnership with organisations working on the ground.
Requirements:

Ideal candidates will have an understanding of the key issues along with a keen interest in developing their skills of facilitation, participatory approaches, networking and stakeholder engagement.
Applications are limited to students and young professionals bordering the age of 30, preferably working or studying in areas related to development studies.
Benefits:
Selected applicants will receive a tailored training course on effective facilitation and engagement techniques as well as the opportunity to put them into practice at the leading platform for sustainable land use alongside UNFCCC COP 22 in Morocco.
To apply:
– Complete the form below.
– Upload your CV/resume to https://www.dropbox.com/request/dqSMFGIBJ21BgQs3uR55
For more details, email Natalia Cisneros at [email protected]
For More Information:
Visit the Official Webpage of the Youth in Landscapes Initiative (YIL)