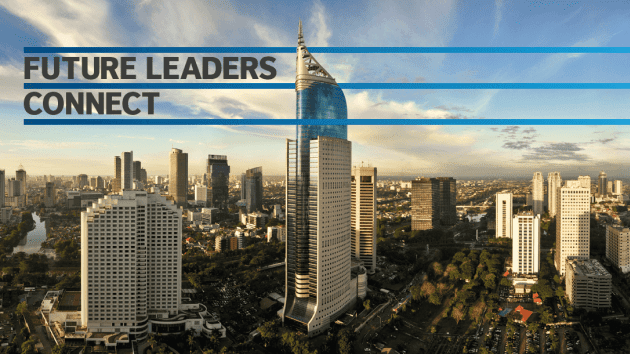 Application Deadline: Monday 6 May 2019, 23.59 UK time.
Future Leaders Connect – The global network for emerging policy leaders
Your chance to connect to a long-term network of emerging leaders from around the globe, who want to change the world through policy making.
As a member of Future Leaders Connect, you will travel to the UK for ten days of advanced policy and leadership development programme at leading institutions. You will discuss today's biggest global challenges in the UK Houses of Parliament, meet inspirational leaders and visit world renowned organisations. Following your time in the UK you will have worldwide connections, a policy action plan for change and the skills, knowledge and networks needed to be an influential leader in your country and beyond.  

Requirements:
You should be able to passionately explain how you want to make change in your country and how this links to your vision for global change.
You should have an understanding of policy and are interested in learning more about policy making.
You should be willing to engage in this long-term opportunity with the British Council to become a member of Future Leaders Connect and be committed to the network.
You are likely to be in your early to mid-career, aged between 18 and 35 (on Monday 6 May 2019) and already have examples of when you have demonstrated leadership.
You will need to live in one of our participating countries (Canada, Egypt, India, Indonesia, Kenya, Mexico, Morocco, Nigeria, Pakistan, Poland, Tunisia, UK and USA) and be eligible to access a visa to come to the UK. Please be aware some of these countries have varying eligibility criteria, applications from Egypt and USA are by invitation only.
We are looking for emerging leaders who are committed to support the development of their country through policy change, and so encourage those to apply who have good knowledge and strong networks in the country they are based in.
We are looking to find a diverse group of people with different experiences, ideas and backgrounds. The programme is fully accessible for those with disabilities.
You do not need the official qualification, but you must be able to speak English at IELTS level 7 or equivalent. This means you would need to generally have an effective command of the language despite some inaccuracies, inappropriate usage and misunderstandings. You can use and understand fairly complex language, particularly in familiar situations).
You cannot be currently employed by, or an immediate family member of, the British Council, Manpower, or the Møller Centre.
Benefits:
The costs of travel, accommodation and meals are covered by the British Council and the programme is fully accessible.
As a member of Future Leaders Connect, you will travel to the UK for ten days (21 October – 1 November 2019) of advanced policy and leadership development programme at Møller Institute, Churchill College, University of Cambridge.
For those who do not gain one of the exclusive places on the programme (which takes place from 21 October to 1 Novermber in the UK), you will be invited to be part of the Future Leaders Connect Community where you can access a range of free online professional development policy and leadership resources.
For More Information:
Visit the Official Webpage of the British Councils' Future Leaders Connect Program 2019