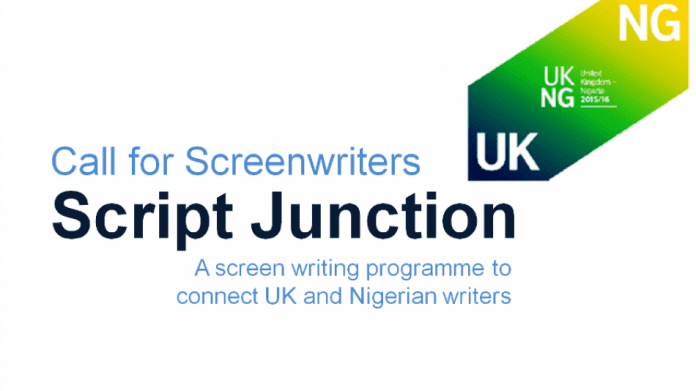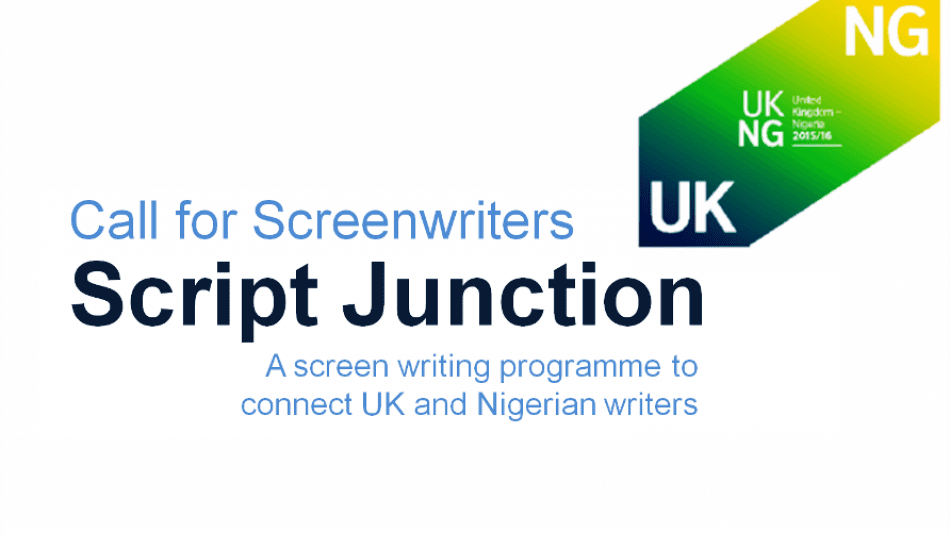 Application Deadline: Midnight 20 April 2015,
Script Junction is a new screenwriting programme to connect UK and Nigerian writers. 
The programme has been designed by British Council in collaboration with the UK National Film & TV School (NFTS), the Nigerian Film Institute (NFI), the Edinburgh International Film Festival (EIFF) and the Africa International Film Festival (AFRIFF).
The project aims to bring together, inspire and motivate a cohort of contemporary screenwriters to explore, develop and create screenplays through a range of high quality workshops, mentoring and development programme delivered by top industry professionals. Visiting industry guests will also speak to the participants.

The project will explore UK/ Nigerian film trends, cinematic identity and the current marketplace, through structured co-tutoring with screenwriting tutors from both film schools and visiting industry guests.
Who can apply? 
The programme is designed for writers who are early in their professional careers (not for student level writers) who have already written at least one feature-length film script.
This call is to identify six Nigerian writers to participate in the project. Scripts can be of any genre and do not need any specific Nigerian or UK ties.
Benefits
The programme will run from June to November 2016, with two workshops.
The selected writers will attend a five-day workshop in June during the Edinburgh International Film Festival and a second five-day workshop at the African International Film Festival in Calabar, Nigeria in November 2015. At AFRIFF, participants will also pitch their projects to an industry panel.
Flights (including visas), accommodation and meals will be provided to participants.
How to apply
To apply, writers will need to submit:
1 past feature-length film script as a writing sample (60-120 pages)
Short treatment/proposal of new film idea that will be written during Script Junction (up to 1000 words)
1 covering letter (up to 400 words) explaining why you would like to be part of the programme.
Please include your full name, phone number and email address.
Applications need to be submitted, in one attachment, via email by Midnight 20 April 2015, to [email protected]
For More Information:
Visit the Official Webpage of the British Council Script Junction for Nigerian Writers