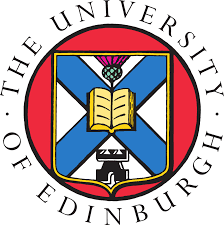 Application Deadline: 1st May 2017.
The Centre of African Studies will offer a fully-funded scholarship to an outstanding African applicant starting the doctoral programme in African Studies in September 2017.
The successful applicant will be part of the vibrant postgraduate community at the Centre of African Studies in the School of Social and Political Science. S/he will be supervised by two University of Edinburgh academics in the relative field of interest.
Eligibility Requirements:

Applicants must reside in a country in Sub-Saharan Africa and be studying full-time towards a PhD in African Studies.
At the time of the scholarship deadline, applicants must have already received an offer (conditional or unconditional) onto the PhD in African Studies programme (please note this is a separate application).
Criteria
Applicants must be able to demonstrate exceptional academic skills and achievements. Preference will be given to those proposing a doctoral research project in conflict resolution, elections, peace-building and/or governance in African contexts, although other topics in the field of politics and international development may be considered.
Applying
Applicants will need to e-mail an updated CV and a cover letter to the Postgraduate Adviser for the PhD in African Studies: [email protected]
Please add 'Catto PhD scholarship application' to the subject line, and ensure the e-mail is sent by 1st May 2017.
The cover letter should be no longer than two pages, and should provide:
i) an exhaustive explanation of the proposed research project;
ii) a demonstration of the candidate's additional leadership potential;
iii) how the candidate intends to maximise the impact and benefits of their doctoral research project in their country of origin.
Deadline Date: 1st May 2017. Late applications will not be considered.
Notification
All applicants will be notified of the outcome by the end of May 2017.
 For More Information: