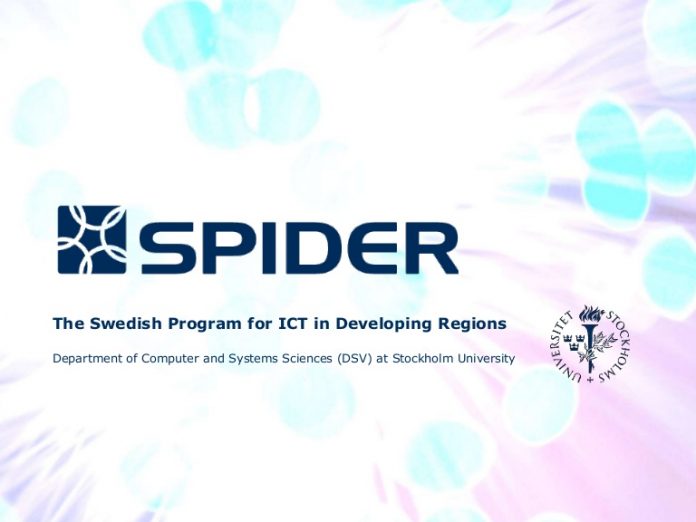 Application Deadline: December 16th 2016
Spider announces its second open call for proposals within thematic area Education and Learning. This time we are looking for organisations using ICT within formal or non-formal education to give vocational skills to improve employability or self-sufficiency.
The objective of the present call is to receive project proposals that are ready to be implemented and can deliver concrete results. Proposals that can demonstrate how they will achieve learning outcomes and organizations  that form strategic partnerships with different stakeholders from the public and private sector and civil society will be prioritized.
Focus
The focus is on vocational skills, and we are looking for proposals that are competency based, learner centered, and using formal and/or non-formal education. The areas will be in different trades and subjects where the trainees are taught technical and life skills that will lead to productivity and improve chances of employability and/or self-sufficiency.
Target group
This call will focus on the heads of children-headed households or, heads of women-headed households, widows or youth in rural-, urban settings and refugee camps.
ICT component(s)
The proposed ICT component(s) should be used as a tool for furthering education within the particular context, specifically integrating pedagogically proven methods. The project should make use of ICTs/ method in ICT4D that has yielded the desirable results in the same or similar socio-economic settings and tailored to the context in which it is implemented.
Financial allocation and project duration
The project should not exceed 1 million SEK per year.
Spider will fund projects in education starting from mid-2017. Projects need to end by mid-2019.
Eligibility of applicants
Spider will accept applications from institutions of learning, vocational schoools and organisations from the following 23 priority countries for Swedish development cooperation:
Africa
Burkina Faso
Democratic Republic of Congo
Ethiopia
Kenya
Liberia
Mali
Mozambique
Rwanda
Somalia
Sudan
South Sudan
Tanzania
Uganda
Zambia
How to apply
If you consider your organisation to be eligible for support in the open call, fill out this application template.

 Template Open Call Education 2016 Vocational skills (98 Kb)
Your application shall consist of
Deadline for application
Send the application by email to [email protected] no later than noon Central European Time on 16 December 2016.
For More Information:
Visit the Official Webpage of the 2017 Swedish Program for ICT in Developing Regions