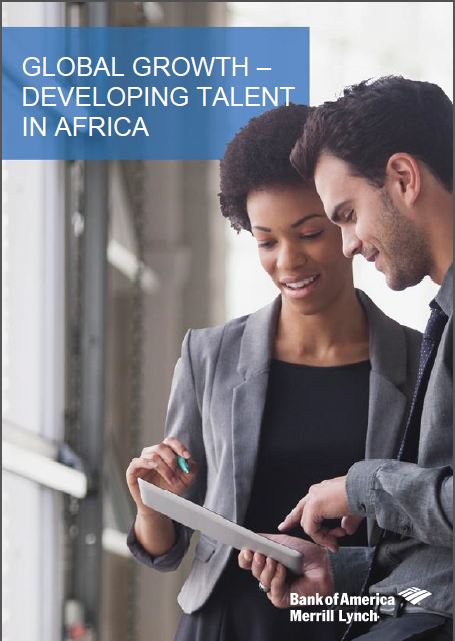 Application Deadline: April 14 2013
Bank of America Merrill Lynch is one of the world's leading financial institutions.
Representatives from Bank of America Merrill Lynch will be attending an upcoming recruitment event " Global Growth – Developing Talent in Africa", Where students from Nigeria's/Ghana's top universities have a unique opportunity to meet business representative from Bank of America Merrill Lynch and more about the opportunities the Bank have on offer.
The event will feature a panel presentation by business representatives from Bank of America Merrill Lynch's Global Banking and Markets Businesses. The team will be available during the session to tell you more about the bank, its culture, the career opportunities to you and offer advice on how you can become the next generation of leaders in this field.
Event: Emerging Markets.
Hosted by: Bernie Mensah, Bank of America Merrill Lynch
Format: Panel Presentation and Networking
Venue: Accra. Ghana and Lagos, Nigeria
(Exact location to be confirmed to successful applicants)
Date: 23 April 2013 (for Accra)
Date: 25 Apr 2013 (for Lagos)
Time: 1pm – 3pm
Register your interest by submitting your cv at www.baml.com/campusEMEA by sunday 14th April 2013. Successful applicants will be notified by email and sent further details.
This event is open to students from any degree discipline who possess an interest in the financial markets and the career opportunities available in this industry. Transport will be provided to and from the venue for the presentation for those who have been selected to attend the event.
Nigeria
Global Growth- Developing Talent in Africa: Presentation (Lagos, Nigeria)
Ghana

Global Growth- Developing Talent in Africa: Presentation  (Accra, Ghana)
if you have any questions about the event or your application please contact the campus recruiting team at [email protected]