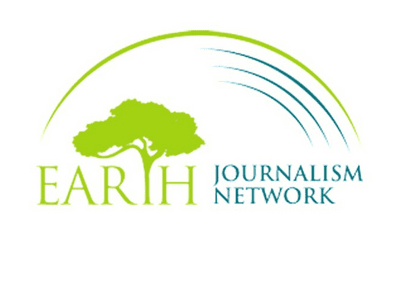 Application Deadline: May 5th 2016
Journalists are invited to apply to join a Fellowship program during the African Development Bank Annual Meetings focused on Energy and Climate Change held in Lusaka, Zambia.
The Earth Journalism Network, in partnership with the African Development Bank (AfDB) and the Global Environment Facility (GEF), invites working journalists from Africa to apply.
EJN also welcome applicants from journalists originally from countries outside the continent who are dedicated to covering issues of energy and climate change within the African context.

The AfDB 2016 Annual Meetings are focused on Energy and Climate Change, in line with the Bank's new focus on revolutionizing energy for all in Africa.
PREREQUISITES FOR APPLICANTS
To commit to attending all the days of the Fellowship program. This requires arrival in Lusaka by May 21st and departure no earlier than May 26th
To have experience reporting on climate, energy and/or environmental topics
To be fluent in English (We recognize that of course a lot of excellent and important reporting is done in other languages but in order to fully take advantage of the meeting, it is important to be able to understand and communicate in English).
To produce stories for your home media organizations as a result of your attendance at the AfDB annual meeting and be willing to post copies of them on the earthjournalism.net website.
A letter from your editor or media outlet supporting your application (freelancers are welcome but must have a letter of support from a media organization that will publish or broadcast your stories).
Benefits
Selected participants will attend a day-long workshop in Lusaka, Zambia, on May 22nd before spending May 23-25 at the African Development Bank annual meetings, developing sources and story ideas, networking with other journalists, and reporting on news from sessions on energy and climate change in Africa.
All participants will have their travel expenses and lodging covered, but please note our priority will be to select journalists who would otherwise not be able to attend.
 The workshop will provide participants with an overview of climate change issues and energy solutions, as well as tips for reporting on these topics and for navigating the AfDB Annual Meetings. During the Congress, Fellows should have opportunities for special briefings with key figures in the field of renewable energy and climate finance.
EJN expect they will produce stories about climate and/or energy stories based on their participation in the meetings in Lusaka, and hope they will come away from Lusaka with a rich stock of contacts, knowledge and ideas to support their future reporting.
Application Procedure:
To Apply, please register on the www.earthjournalism.net website and fill out in English the form available on the following link
Apply Now for the Earth Journalism Network Media Fellowships
For More Information:
Visit the Official Webpage of the Earth Journalism Network Media Fellowships