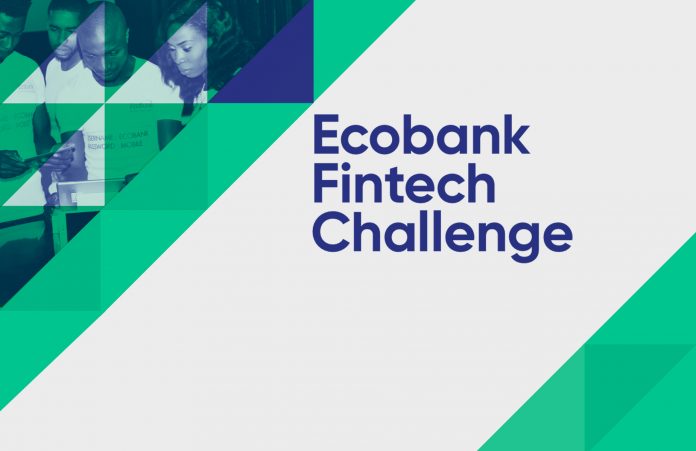 Application Deadline: April 14, 2017 11pm GMT.
Ecobank Fintech Challenge is a pan-African innovation competition and start-ups partnership offering by Ecobank. It is designed to inspire, support and partner African start-ups and developers with the aim to facilitate the development of innovative "FinTech" and banking related solutions.
Ecobank is challenging Africa's new generation of entrepreneurs to find lasting solutions to the continent's most pressing banking issues. Submit entries in one or more of our key areas of interest for your Chance to win up to $500,000 funding.
Ecobank Fintech Challenge consists of three main phases:
Phase one: a pan-African competition. Open to all African tech innovators and entrepreneurs
Phase two: an Innovation Fair and Awards Ceremony. For selected top applicants only.
Phase three: post-competition Opportunities & Collaboration with Ecobank. For only selected top products
Eligibility
All African startups / individual innovators are eligible to apply to the fintech challenge.
Benefits:
Competition Cash prizes: the three top winners at the Innovation Fair will be awarded $10,000, $7000, and $5000 cash prizes respectively.
Start-up Funding: after the competition, Ecobank may invest up to $500,000 in selected start-ups/products with immense prospects.
Multinational product roll out: once in a lifetime opportunity to launch products in Ecobank's over 30 markets across Africa through strategic partnership.
Service provider partnerships: start-ups may be selected by Ecobank as a pan-African service partner within Ecobank's giant 36 country ecosystem.
Mentoring and networking support: founders will be conferred as Ecobank Innovation Fellows for a period of one year, granting them access to networking and mentoring opportunities within the Ecobank Group and its vast network of global and African partners
Alongside the funding opportunity, Submitting an entry can help you access a host of other exciting benefits that could help catapult your start-up towards success
Become a Fellow
Enjoying mentoring by leading experts.
Attract funding
Up to $500K for your Fintech solution
Go multi-national
Partner with us to roll out to 36 countries.
Be a Service Partner
Access Africa's biggest banking ecosystem
Maximise your reach
Give your start-up full Pan-African visibility.
Showcase your idea
At Ecobank's Innovation Faire
Application Process:
Teams are to submit applications addressing one or more of the following challenges

Predictive analysis using big data
Agency banking
Secured client authentication
Apps to work without internet connectivity
KYC technology
Customer analytics
Credit scoring
Micro Loan System
User experience optimizing solutions using machine learning and AI
Blockchain technology/solutions within Banking

Any other Fintech solution
For More Information:
Visit the Official Webpage of the Ecobank Fintech Challenge 2017