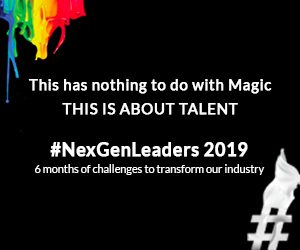 Application Deadline: 3 March 2019 – 23.59 GMT+2
Think you can revolutionize the air cargo industry?
Whether you're a student, a startup or an ECS Group employee, take part in this challenge to be in with a chance of winning a range of prizes.
ECS Group will provide €100k of funding for the winning startup's project and €50k of funding for the winning employee's project. The winning students will win the trip of a lifetime!
Through this challenge, ECS Group – the leading GSSA player – wants to help regenerate the industry by giving startups, students and its own employees all over the world the chance to showcase their talent and put it to use to benefit an unbelievably dynamic industry!
Innovation is at the heart of this challenge, and ECS Group is looking for the tools, services and communication resources of the future that will allow it to offer the air freight industry the solutions that best meet its needs.
Whether you're a developer, an expert in digitalization, a process pro, an IT genius, a big data fanatic, an exceptional communicator, a creator of tools, an inventor of services, or a fervent defender of the environment – essentially, whoever you are – we want to hear your idea to revolutionize the air freight industry and ECS Group. So don't delay and..
Seize this opportunity to transform the industry and to innovate by taking part in this challenge
Prizes:
Student Prize:

The winning student team will win a trip worth up to €5000 per team to jet off to their dream destination
Startup Prize:
The winning startup will have the chance to receive up to €100,000 of funding for their project as well as mentoring from ECS Group experts
Employee Prize:
The winning employee will have the chance to receive up to €50,000 of funding for their project€
All Finalists:
The 10 finalists will be invited to Air Cargo Europe, the biggest industry event in the world of cargo, in Munich on 5 June 2019. Projects will be presented in a dedicated brochure handed out at the event, offering finalists unrivalled visibility – the trade show is attended by as many employers/business angels/customers as businesses!
For More Information:
Visit the Official Webpage of the ECS Group NexGenLeaders Challenge 2019