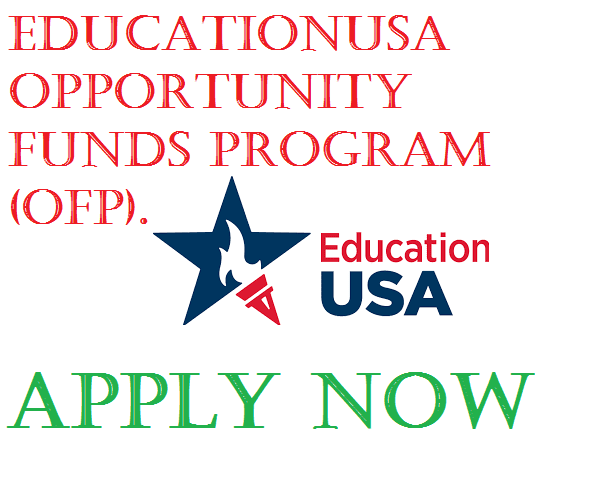 Application Deadline: June 16th 2017
The EducationUSA Opportunity Fund (OPF) program assists competitively selected students prepare to apply to U.S. universities. OPF is looking for 10 highly qualified, economically disadvantaged students who excel in math and science and are interested in studying in one of those fields. The program will select students who are likely to be awarded full financial aid from U.S. colleges and universities but lack the financial resources to cover the up­‐front costs of obtaining admission.
The U.S. Embassy Addis Ababa is offering a six­‐week summer program for selected students to provide test preparation and English support for the Test of English as a Foreign Language (TOEFL), the ACT and/or the SAT, exams required for attending university in the United States. The program will also include academic counseling and essay writing. The Opportunity Fund provides financial support for the six-week program as well as for testing and college applications. The program will meet five days per week from July–August, 2017 at the U.S. Embassy with the goal of students applying to U.S. universities to begin study in August 2018.
In order to apply, you must meet the following eligibility requirements:

Must be living and attending school in
Must be an Ethiopian student from an economically disadvantaged background
Must have taken your 10thgrade national exam scoring an "A" in math and English as well as an "A" in at least two of the three: biology, chemistry, and physics
Must be able to attend the entire six-week program without missing significant portions
Must be interested in studying in the math or science fields at university
If you meet these eligibility requirements, please fill out the following application, gather the necessary paper work, scan the documents and email to [email protected] with the subject "Opportunity Fund Application." If you would prefer to submit a paper application, you may bring the application and required documents to the U.S. Embassy and leave them for Wondimalem Geneti. If you do not meet the eligibility requirements, you will not be considered for the program.
Applications must be received by Friday, June 16, 2017.  Any applications received after this date will not be considered for the program.
Attach the following documents to your application:
1. A photocopy of your 10thgrade national exam results
2. A photo copy of your secondary school transcripts, all grades you have completed (9, 10, 11, 12)
3. One letter of recommendation explaining your character, talent and skills from a teacher, headmaster, pastor or NGO or community leader who knows you well, including their contact information.
For questions or additional information, please contact us at addisedusa@state.gov
For More Information:
Visit the Official Webpage of the EducationUSA Opportunity Fund (OPF) program