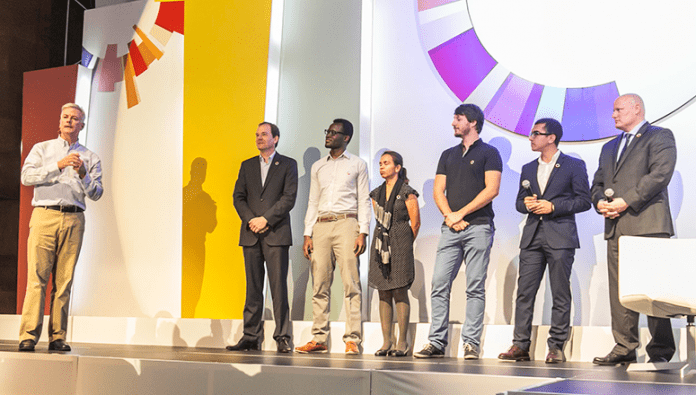 Finalists receive mentoring, compete for spot at 2017 Global Entrepreneurship Congress in Johannesburg, South Africa
The Global Entrepreneurship Network announced today the top 10 finalists for Startup Open – a global competition to find some of the most promising young startups in the world.
The announcement comes during Global Entrepreneurship Week, a celebration of innovation and entrepreneurship by roughly 10 million people in 165 countries around the world. Startup Open is one of the marquee GEW events, which gives entrepreneurs a virtual stage in which to pitch their ideas, receive feedback and compete for mentoring – to help move their startup forward.
The top 10 finalists include, in no particular order: (Read below for full startup descriptions)
This year, the top 10 were selected from more than 1,000 founders from 101 countries – and nearly three out of every four founders are from outside the United States. The finalists hail from eight different countries including Israel (2), India (2), Colombia, Egypt, Kenya, Malta, the United Kingdom and the United States.

This is the seventh year for the competition, and a preference was given to entrepreneurs from any industry with a new business that has yet to raise any outside capital from angel investors, venture capital firms or other formal sources of seed funding.
These finalists will automatically gain membership in the GEN Starters Club, a community of talented founders with access to GEN mentors, enhanced exposure and curated networking opportunities at special events around the world. They will also connect with mentors over the next four weeks before the winner is announced on Jan. 5.
The Startup Open winner will receive an all-expenses-paid trip to Johannesburg, South Africa, where they will attend the Global Entrepreneurship Congress in March 2017. The GEC brings together entrepreneurs, investors, global leaders and startup champions from more than 160 countries to explore the best ways to build and strengthen entrepreneurial ecosystems. As part of the experience, the Startup Open winner will have the opportunity to showcase his or her startup on a global scale and meet with potential collaborators, mentors and others to help the startup grow.