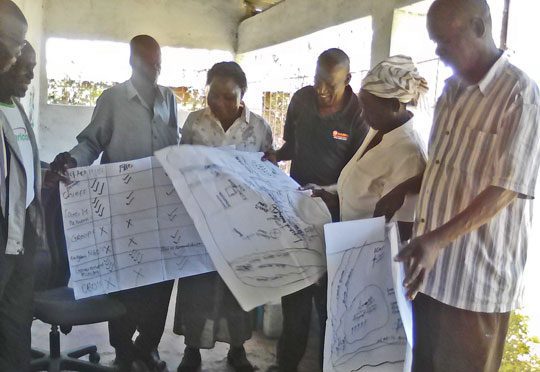 Application Deadline: 24th February 2017.
The 'Governing the Nexus in Southern Africa' project has announced a call for small grants (up to £2,500 GBP) to cover field work expenses on research into nexus governance in southern Africa.
Too often a lack of funding means that dissertations, theses and other research projects are not supported by extended fieldwork. In the interest of developing new ideas, approaches and an empirical base for cross-disciplinary research on nexus governance centring on the intersections of politics, justice and sustainability, the Governing the Nexus in Southern Africa project includes a 'small grants' component that will support a number of young fellows, including PhD students and recent post-PhD researchers, to conduct fieldwork and publish working papers that apply the 'Governing the Nexus Framework' to address emerging or on-going issues around nexus governance in particular contexts in southern Africa.
Requirements:
Candidates for fieldwork fellowships should be MA students, PhD students or recent post-PhD researchers.
Candidates who have not received substantial fieldwork funding, who are based at African institutions, and women are particularly encouraged to apply.
To be considered, candidates should prepare the following materials and submit them as a single PDF email attachment to the project administrator, Parveen Mungroo ([email protected]) at the Institute of Development Studies no later than Friday, 24 February 2017. Proposals must include all of the following components to be considered:
I. An up-to-date curriculum vitae.
II. A short project proposal: Candidates should submit a concise proposal of no more than 2,000 words that (1) describes the resource nexus issue that will be addressed; (2) states and justifies a tractable research problem, question or hypothesis, drawing linkages to relevant theory and literature, (3) clearly and concretely describes the methods of data collection and analysis that will be used to complete the investigation, (4) briefly explains the project timeline and (5) summarises potential outputs and the significance of the proposed research activities to understanding the cross-scalar politics of nexus governance and identifying pathways for achieving justice and sustainability in southern African contexts. Project proposals should engage with one or more of the key questions about the social and political dimensions of environmental change and resource governance outlined in the programme description.
III. A short project budget:
Candidates should include a brief outline of the budget that they are requesting to complete the fieldwork.
Budgets categories should include
(1) international travel costs (2) local travel costs and (3) accommodation and subsistence costs (cost per day x number of days), and any other costs that are anticipated. The maximum amount of bursaries will be £2,500.
The candidate should indicate if they are requesting funds for fieldwork that will be carried out as part of a larger or on-going field project, and if so should specify whether or not co-funding has been sought or awarded for other aspects of their research project.
IV. The name and contact details of a potential mentor (MA and PhD students only): Candidates who are students should also submit the name and contact details of a potential mentor who agrees to offer the candidate, should they be funded, advice and support on, for example, questions about research design, data collection and working papers. Potential mentors may be the candidate's academic supervisor. They also can, but do not have to, be members or affiliates of core partnership organisations – the ESRC STEPS Centre at the University of Sussex, the Institute for Poverty, Land and Agrarian Studies (PLAAS) at the University of the Western Cape and the African Centre for Technology Studies (ACTS) in Nairobi.
Candidates should contact and seek the support of potential mentors prior to submitting proposal materials.
Benefits:
Candidates selected for the fellowship can receive a maximum bursary of £2,500 to cover fieldwork-related expenses including international travel, local travel, subsistence and accommodation.
Fellows will be expected to complete a working paper within six months of the completion of the funded fieldwork, to write a blog and to participate in a Governing the Nexus conference that will be convened in 2017.
For More Information:
Visit the Official Webpage of the GOVERNING THE NEXUS SMALL RESEARCH GRANTS 2017