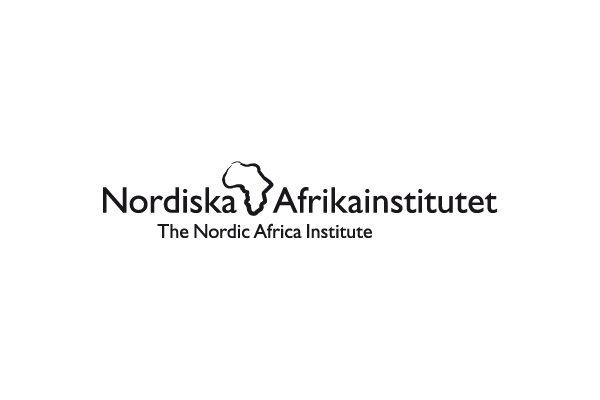 Application Deadline: February 10, 2017
The Nordic Africa Institute invites applications for positions as Short term Researcher.
The Institute's research and learning activities are guided and informed by the following principles and values, namely high academic quality and standard, policy relevance, and interdisciplinary perspective. In addition, the Research Unit ensures that the Institute research priorities and agendas pay attention to the expressed concerns and feedbacks from critical stakeholders.
The key thematic areas of the Institute are:
Economic growth and challenges of inequality and poverty
Climate change and sustainable development
Conflict, security and democratic transformation
Mobility and migration
Gender equality
Experience and Qualifications
PhD degree in social sciences or humanities ; interdisciplinary program or a related field (e.g., Development Studies, Law and Development, Natural Resource Management, Gender Studies, Economics, Political Economics, Geography)
At least five years of relevant experience in interdisciplinary research related to the thematic areas identified by the Institute;
Knowledge of qualitative and quantitative research methods, and data analysis techniques;
At least five years' experience conducting research on African issues and, related topics, including research for use in policy development;
Excellent analytical skills and evidence of scientific publication are required;
Excellent command of spoken and written English;
Good computer skills, specifically knowledge of data entry, processing and analysis;
Demonstrate strong interpersonal, communication skills and ability to work in a multicultural environment.
Priority will be given to researchers who have expertise in the thematic areas that the institute currently lacks
Expected Outcomes
The short term researcher shall carry out specific tasks to achieve the following expected outcomes in the Institute results framework provided for in the 2017 Action Plan:
High-quality and policy relevant research on modern African issues related to the identified thematic areas in the NAI Strategy, 2017-2021;
High quality scientific publications and other useful materials for knowledge sharing and policy engagements;
Active engagement with the policy environment based on results of research on Africa;
Active participation in academic and policy platforms such as conferences, seminars and workshops on modern Africa, organised by NAI and its partners; and
Contribution towards strengthening networks and partnership on the study of modern Africa in the Nordics and globally.
Deliverables:
Under supervision of the Head of Research the short term researcher shall deliver the following:
Work plans/proposals detailing the scope and focus of proposed research activities within the thematic areas. The proposal must provide detailed research framework, methodologies and details of key issues to be studied and a list of any documentation, and data required;
Comprehensive plan for proposed publications including timetables and list of identified publishing outlets; and
Prepared manuscripts for various forms of publication (to be submitted during or at the end of employment period).
The application should contain:
A. A complete CV with a list of publications.
B. Copies of the applicant's own publications relating to his/her research.
C. The names and addresses (phone, fax, e-mail) of at least two referees.
Contract period will be six months. Salary is negotiable within the current levels at the Institute.
Contact persons:
Victor Adetula, Head of Research, Eva-Lena Svensson, Human Resources Manager, Trade Union representatives: Johan Sävström (OFR/ST) and Henrik Alfredsson (Saco-S). All can be reached at +46 18 471 52 00.
The application should be sent:
a) preferable by email to [email protected]. (Including publications to the extent possible or by indication of internet addresses where they might be available).
b) in hard copy by regular post to The Nordic Africa Institute, P. O. Box 1703, SE–751 47 Uppsala, Sweden
Closing Date for applications:  February 10, 2017
NAI is committed to an Equal Opportunities Policy in employment and the institute strives for a balanced proportion of men and women.
For More Information:
Visit the Official Webpage of the Nordic Africa Institute Call for Short term Researcher