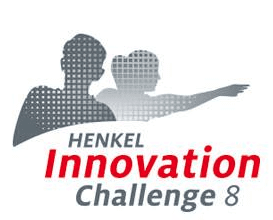 Application Deadline: December 10 2014
The Henkel Innovation Challenge 8, organized by Henkel AG & Co. KGaA (hereinafter "Henkel"), Henkelstraße 67, 40589 Düsseldorf, Germany, is an international student business game. The aim of HIC 8 is to offer students the possibility to translate theoretical knowledge into practice and make a business experience, working in close contact with Henkel managers. In the course of the challenge, a team of 2 students develops a business plan for an innovative Henkel product or technology for a Henkel brand in 2050, which also contributes to sustainable development
Build a team of 2 students, create an innovative concept, be coached by Henkel managers, compete with students around the world, learn about sustainability, and bring your creative and strategic management skills to the next level.
Who can participate?
Students of all fields of studies, who are at least 18 years old, enrolled in a university, college or equivalent academia in one of the participating countries.
Students attending a post-graduate Master.
Students participating in an exchange program, if they and their team-mates study in the country they applied for during the time of the semi final, between February-March 2015. Exceptions to this rule must be approved by the local HR manager in participating countries (the local HR manager can be contacted through the online contact form at www.henkelchallenge.com).
Current and former Henkel interns (max. 1 intern in a team), including students writing a thesis at Henkel.
Students who already participated in the past, provided that they didn't participate in the semi final (i.e. national or regional final in one of the participating countries).
Young professionals who have not graduated for a period longer than six months at the point of registration
The HIC 8 is divided into the following phases:
1.Registration and submission
2. Local mentorship and project development
3. Semi final (national or regional)
4. International final
Prizes
Semi final:
1st prize: iPad to each student of the winning team at the semi final + invitation to participate at the international final
2 nd prize: photo camera to each student
3rd prize: will be decided by the local HR Manager.
International final: 1st prize: a ticket around the world worth 10.000€ (tax included) per team.
2nd prize: a travel voucher worth 4.000€ (tax included) per team.
3 rd prize: a travel voucher worth 2.000€ (tax included) per team
The 3 winning teams at the international final will be also invited to meet the Henkel CEO, Kasper Rorsted, in Düsseldorf
For More Information: