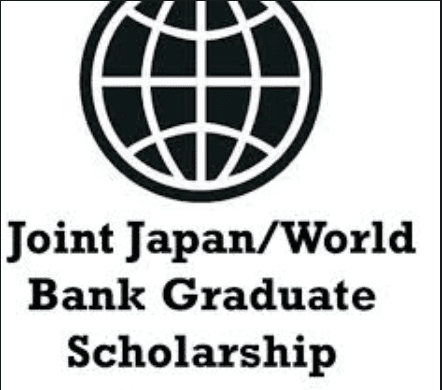 Application Deadline: February 28, 2017.
Joint Japan/World Bank Graduate Scholarships – JJ/WBGSP for Public Policy and Taxation
The primary motivation for the establishment of the PPT program stems from the belief that the absence of well-structured tax laws and functioning taxation systems is one of the major factors hindering economic development in developing countries. Prompted by this conviction, the Department of Economics, the Graduate School of International Social Sciences (GSISS)∗, in collaboration with Japan's National Tax Agency and the World Bank, has developed a special graduate program tailored to the needs of students from developing countries who are currently working in the field of tax administration and related areas.
Eligibility
Applicants must:
Be a national of a Bank member country that is eligible to receive Bank financing and not be a national of any country that is not eligible to receive the Bank financing;
Be in good health with respect to the capacity to be a productive scholar for the duration of the Graduate Program, as certified by a medical doctor;
Hold a Bachelor's degree or its equivalent with superior academic achievement earned more than three (3) years before the Scholarship Application Deadline;
Be employed in a paid and full time position at the time of Scholarship Application Deadline unless the applicant is from a country identified in the World Bank's "Harmonized list of Fragile Situations";
Have, by the time of the Scholarship Application Deadline, at least three (3) years of recent full time paid professional experience acquired in development-related work after a Bachelor's degree or its equivalent in the applicant's home country or in another developing country. If the applicant is from a country identified in the World Bank's "Harmonized List of Fragile Situations" at the time of the Scholarship Application Deadline, the recent professional experience does not have to be full time or paid;
Be serving as tax officials in the Government in principle, and have at least three (3) years' work experience in tax policy or tax administration of the Government in their home countries;
Not have received any scholarship funding to earn a Graduate degree or its equivalent from any sources funded by the government of Japan;
Not be an Executive Director, his/her alternate, staff of the World Bank Group (the World Bank, International Development Association, International Finance Corporation, Multilateral Investment Guarantee Agency, and International Center for Settlement of Investment Disputes), or a close relative of the aforementioned;
Be under the age of forty-five (45).
Priority consideration will be given to applicants who:
(a) are 35 years old or younger;
(b) can receive an official leave of absence during the period of study;
(c) are planning to return to the equivalent position (including the current one) in their home country after s/he completes the program;
(d) are recommended by appropriate government agencies;
(e) submitted GRE scores.
Benefits:
The World Bank annually awards five scholarships to the PPT program.
The first level of screening of candidates will be done at Yokohama National University. The final decision regarding scholarship recipients will be made by the World Bank.
The scholarship covers screening fee, the university admission fee, tuition for two years, and medical insurance. In addition, the scholarship provides a monthly allowance of JPY 152,000 (the amount is subject to change), and round-trip air tickets between your country and Japan plus a one-time travel allowance of $500.
The monthly stipend is intended to cover living, commuting and other incidental expenses during the student's stay in Yokohama.
Travel expenses for some program-sponsored field trips (domestic study tours) are also included.
The next scholarship program runs from September 2016 to August 2018.
This period cannot be changed under any circumstance.
Application Requirements
The following are the documents to be submitted in addition to the application form:
English proficiency: Each applicant must demonstrate a proficiency in English sufficient for undertaking instruction in that language. In this regard, a minimum TOEFL score of 79 for the internet based (TOEFL-iBT) or IELTS score of 6.5 is required for entrance into the program.
Two letters of recommendation: One must be from a supervisor at your workplace, and the other must be from a faculty member of the university from which you obtained your bachelor's degree. Letters of recommendation must be submitted in an envelope sealed by the reference.
Official academic transcripts: We only accept official transcripts in a sealed envelope issued by your university or school.
Statement of purpose (1,200 words or less): Be concise and specific in preparing your statement, giving information which will aid the selection committee in evaluating your potential for completing the program.
How to Apply
Application forms will be mailed upon request. To receive an application form or for more information, please direct inquiries to:
MPE Office
Email: [email protected]
Fax +81-45-339-3608
Inquiries by telephone will not be accepted.
The application form can be downloaded from this website. Please click here for the 2017 Application.
The following materials constitute your application.
Application Form
Statement of Purpose
Two Confidential Letters of Recommendation
Official Academic Transcript
Official TOEFL/IELTS Score or a letter from your undergraduate institution confirming that the primary language used for academic instruction was English.
Official GRE Score (if available)
Application Deadline
Application forms for 2017 Admission (for study program from October 2016-September 2018) are now available (see Item C above). Applications for the 2016 admission must reach the MPE Office by NO LATER than February 28, 2017.
For More Information:
Visit the Official Webpage of the Joint Japan / World Bank Graduate Scholarships 2017