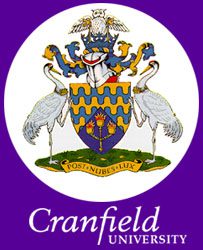 The Cranfield University School of Management, UK offers Full-time MBA Scholarships for Nigerian and South African Students 2013
 Subject Areas
Masters in Business Administration
About Scholarship
The Cranfield University School of management scholarships are offered on a competitive basis. There is no separate application form and if you would like to be considered for one of the scholarships, please indicate so in the application form, stating why you think you should be awarded this scholarship.
Scholarship Type: MBA Scholarships
Selection Criteria

The selection criteria for the scholarships will be based on both:
Strength of the application: an applicant's achievements, academic credentials, professional track record and personal merit.
The interviewer's report: an assessment of the applicant's communication and interpersonal skills, leadership and/or entrepreneurial potential as well as the candidate's likely contribution to the professional and cultural make-up of the cohort.
Who is qualified to apply?
The Scholarships are open to successful MBA candidates from Nigeria and South Africa who want to pursue a full-time MBA at Cranfield School of Management.
Self-funded Nigerian and South African nationals
How Many Funding Positions are available? 
Nigeria -2 Scholarships
South Africa – 1 Scholarships
Scholarship Benefits:  Up to £12,000 towards the tuition fees
 sponsorship Duration:  Scholarship will extend for 2years
Eligibility: Nigerian and South African Nationals
Application Deadline: 20th January 2013
For  more Information visit the Scholarship Website