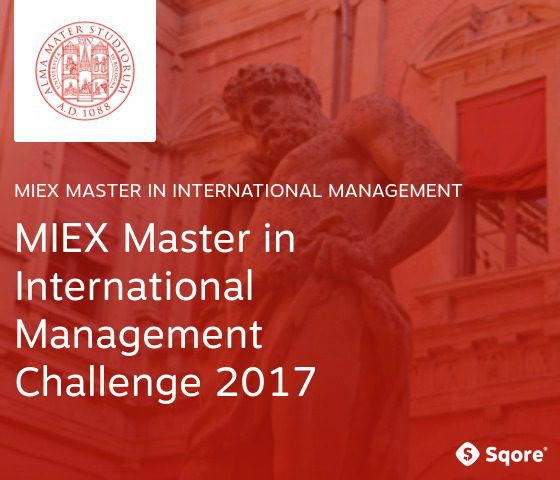 Application Deadline:  May 8th 2017
MIEX is offering a highly personalised Insight package for prospective Master students who wish to begin their journey towards a successful International Management career in the global workplace. 
The MIEX Master in International Management
is designed and offered by the University of Bologna in partnership with 7 International Business Schools and Universities around the world. MIEX prepares recent graduates to fill the operational needs that large international companies require to compete successfully in the global marketplace, by providing top quality international management practices and hands-on business experiences.
The fantastic Insight packages up for grabs, will provide you with all the tools and know how, in order to successfully earn a place on this prestigious and highly regarded Master course in beautiful Bologna.
Aspiring students can expect to receive dedicated one on one coaching sessions, personal branding and employability lessons and International knowledge sharing, which will provide them with the best chance of succeeding at MIEX and in the global workplace.
Once in the program, students are actively required to apply the skills and tools developed in the classroom to practical work activities designed and carried out together with companies in the MIEX Business Network.
Prize
3 x Insight packages for MIEX Master in International Management Challenge 2017
Each package consists of – One on one coaching, personal branding & employability lessons and International knowledge insights.
Each package does not guarantee placement on Master in International Management at MIEX.
Admission details can be found here
No prize alternatives or cash equivalents are offered
Prizes are non-transferable
The winner is solely responsible for all applicable taxes related to the acceptance of the prize
For More Information:
Visit the Official Webpage of the MIEX Master in International Management Challenge 2017