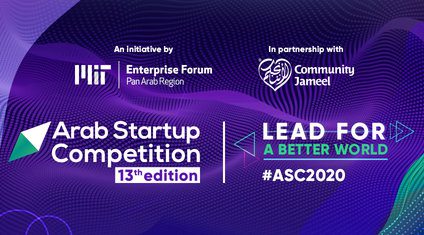 Application Deadline: December 10, 2019
MIT Enterprise Forum Arab Startup Competition (ASC) is a yearly competition initiated by the MIT Enterprise Forum Pan Arab since 2006. This annual competition is designed to empower entrepreneurs and foster an eco-system of innovation and entrepreneurship in the Arab Region. ASC pits entrepreneurs in three different tracks: Ideas, Startups and Social Entrepreneurship Track.
The winning teams are awarded 160K USD in equity free fund and benefit from a range of other activities including top tier trainings, mentorship, coaching, media exposure and great networking opportunities.
Benefits:
The winners of the competition are granted an equity-free prize money, hence the MIT Enterprise Forum Pan Arab does not have any ownership entitlements to the startup.
Participants are expected to pay for their own flight tickets. The MIT Enterprise Forum Pan Arab will be paying all other expenses for up to two team members per team, including accommodation, ground transportation to and from the event venue.
Other members attending the event can benefit from our special rates.
How to Apply:
Every edition has a specific deadline for application submissions. No submissions are allowed after the deadline is due.
You must apply through our website https://www.mitarabcompetition.com/
Create an account or log in if you already have one
Select the language in which you wish to apply with
Select the track
Fill out the application form
Submit the application before the deadline
Note that you may save your application answers without submitting.
Timeline:
September 10, 2019 Website opens for submission 1
December 10, 2019 Deadline for submissions 2
January 14, 2020 Semifinalists announcement 3
February – March 2020 Semifinalists boot camp 4
April 2020 Conference and award ceremony 5
For More Information:
Visit the Official Webpage of the MIT Enterprise Forum Arab Startup Competition 2020