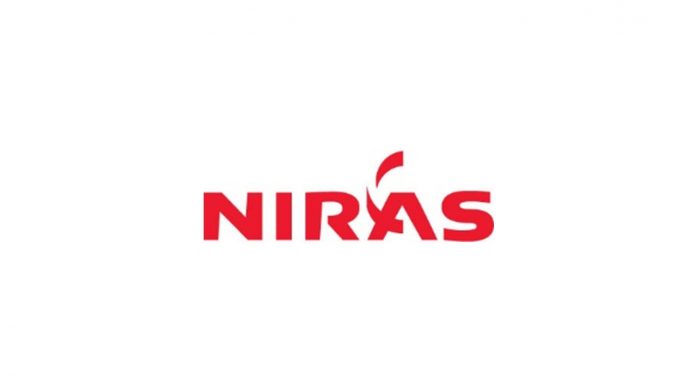 Application Deadline: January 31st 2017
NIRAS is again looking for talented and highly motivated graduates with relevant first working experiences and the passion for pursuing an international career within development consulting for NIRAS' Young Professional Academy (NYPA). The NYPA is a fast-track on the job training and learning programme. It's a 2 years programme in which the trainee will acquire a wide range of hands-on practical experience as well as project management and tendering skills.
The NIRAS Young Professional Academy (NYPA) is a 2 years progressive programme. Through intensive on-the-job training and theoretical modules you will learn how to win international development consulting projects and become familiar with all stages of their management.
Requirements:
Master's degree in a discipline relevant to the competence areas and operations of NIRAS International Consulting
One to three years of relevant experience in the context of development cooperation in one of your competence areas (e.g. from consulting firm, studies, internships in voluntary organisations, NGOs, development agencies, foreign ministries, bilateral or multilateral organisations or other work abroad)
Excellent spoken and written English is a requirement
Working knowledge in German, French, Spanish, Portuguese, Arabic, etc. is an advantage
An open minded personality, used to or ready to learn to work with different groups and nationalities, always showing respect for all
A flexible mind-set, especially when it comes to taking up travel with short notice
In addition, NIRAS values highly motivated individuals with great personalities and a positive attitude.
Benefits:
An employment contract in Serbia with a salary according to Serbia standards and cost of living
2 x air tickets to your home country, if not Serbia, per year
Air ticket for approved travels (mobilisation, demobilisation and duty travel). Travel must be arranged with NIRAS travel agent.
Accommodation or allowance and per diem during duty travel
A travel insurance package for duty travel will be provided
A private health care insurance giving you access to private hospitals and doctors in Belgrade and Serbia.
he Selection Schedule for the 2017 Programme
December – January: Applications are received and reviewed
January 31: Deadline for Application
February: Shortlisted YPs will be invited for interview
March: Selected YPs will be notified
April-May: Selected YPs will be asked to attend pre-training and go through a final qualifying test. Practical preparation including some of YPs, e.g. working permits, housing
June 4: Start of programme
Application Process
Applications are now being received for the 2017 programme intake.
Apply Now for the  NIRAS' Young Professional Academy (2017/2019) Program
Applications will be treated with strict confidence.
Application Checklist
Provide your current contact information
Check that your e-mail address is spelled correctly
Enter your complete phone number including country code
Please make sure that your CV in English is updated
Your motivation letter in English should be limited to one page only
Apply only once. After submitting your application you will not be able to make any updates or modifications.
For More Information:
Visit the Official Webpage of the  NIRAS' Young Professional Academy (2017/2019) Program