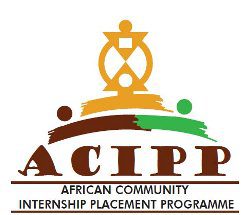 The African Community Internship and Placement Programme (ACIPP) has grown from a small Ghana focused programme into a West-Africa wide operation now encompassing Ghana, Sierra Leone, and soon – Liberia. ACIPP pioneers a new model called « sustainable service », where we aim to reinvest profits into our partner organizations and into building local capacity within the countries in which we operate.
ACIPP is registered under Dutch law since March 2012.
Programme Associate: Internship Position
We are looking for a passionate individual to join our global team to be based in The Netherlands as a Programme Associate. Working individually, with weekly meetings with the Executive Director and monthly meetings with the Board.
As the Programme Associate, you will be responsible for providing support with fundraising efforts, marketing, administrative tasks and grant writing.
You will be working directly with the Executive Director and the Board of ACIPP West Africa in The Netherlands.
Specifically, the responsibilities and duties of the position are, but are not limited to:
Develop and manage ACIPP's marketing and publicity portfolio;
Develop local networks for fund and resource development;
Develop fundraising plan and lead local Dutch fundraising efforts;
Contribute to grant writing;
managing budgets and resources;
Any other roles as assigned by the Executive Director.
The Candidate:
-Bachelors or Masters student studying or with experience in the areas of non-profit management, development, economics, accounting, political science, International relations, business studies, or a related field.
-Some previous experience working with an NGO would be an advantage -Excellent computer skills, including command of MS Word and Excel, and familiarity with imaging software and databases (not a requirement).
Start date: March 1, 2013

End date : July 1, 2013

Hours per week : 10

Compensation : Unpaid

Stipend/Wage : limited refunds of transportation (up to 120€ month)
How to apply