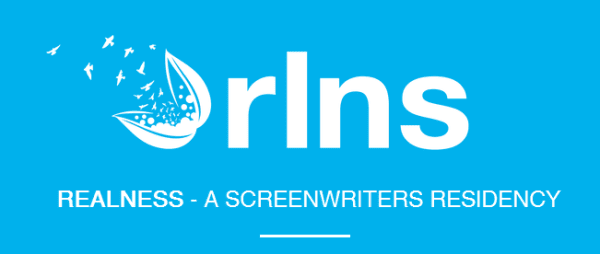 Submission Deadline: 31 January 2017
Urucu Media, under the mentorship of Berlinale Talents, in partnership with Nirox Foundation, Durban Filmmart, Restless Talent Management, The French Institute of South Africa and Institute Français's Cinémas du Monde, Torino Film Lab, EAVE and World Cinema Fund proudly presents REALNESS, a screenwriters residency for a new generation of African cinema.
Realness is proud to announce that the partnerships established in 2016 will continue into the second edition, which means that the 2017 residents will also have the opportunity to further develop their projects through the awards offered by the Durban FilmMart, Locarno Filmmakers Academy, Torino Film Lab, Midpoint, EAVE and La Fabrique des Cinema du Monde.
"The aim of REALNESS is to provide the continent's best emerging writing talents with the necessary time, space and support to develop their unique cinematic vision."

Requirements:
The call is open to screenwriters from across the African continent and selection will be based on artistic merit. Realness will hold no legal claim over the work once the residency is completed.
The most promising projects to emerge from REALNESS will be selected and funded to participate in the prestigious La Fabrique des Cinémas du Monde in Cannes, EAVE Producers' Workshop and Torino Film Lab Meetings events in 2017.
The
Week 1: The residency will kick off on 16 June 2016 with an introductory week at Durban Filmmart, Africa's top co-production market. Residents will have the opportunity to immerse themselves in films, attend seminars and present their projects to industry professionals for feedback. Each resident will prepare a public presentation of their project at the end of the week.
Week 2 – 6: Residents will be transported to the Nirox artists residency in  the Cradle of Humankind, where they will spend six weeks working in a tranquil and nurturing living environment. During the first week, top international script consultants will conduct workshops and one-on-one sessions with the residents. Thereafter, residents will work at their own pace, with ongoing support in the form of workgroups with fellow writers, curated film screenings, producer-led case studies and discussions with visiting industry speakers.
Week 7: In the final week, residents will have a debriefing and follow up Skype-sessions with their consultants. After leaving the residency, writers will be invited to submit a new draft of their screenplay by 30 September 2016. The most promising project to emerge from REALNESS will be selected and funded to participate in the prestigious La Fabrique des Cinémas du Monde in Cannes, 2017.
Application Procedure:
The submission window opens on 28 November 2016 and closes on 31 January 2017:
Applicants must submit ONE PDF dossier containing:
• a motivation for wanting to participate in REALNESS (1 page)
• a synopsis of the proposed feature project (1 page)
• a narrative treatment of the proposed feature project (6 pages)
• a draft of the screenplay (if available)
• a writer's note of intention (1 page)
• a short biography (1 paragraph)
• two links to samples of previously produced work, uploaded to vimeo. If selected, residents will be required to donate one copy of their previous work to the Nirox film library.
All submitted material must be in English. A committee appointed by the Realness team and their partners will read the project entries and conduct interviews with a shortlist of candidates in April. The Realness selection will be announced at an event hosted by the pavilion Les Cinemas du Monde in Cannes 2017.
Dossiers must be submitted to [email protected]
For More Information:
Visit the Official Webpage of the Realness ScreenWriiting Residency 2017