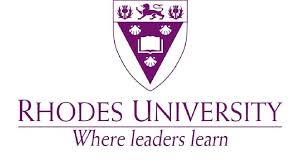 Application Deadline:30 November 2020

The Creative Writing Section in the School of Languages and Literatures hereby invites applications for this Fellowship in 2021, under a prestigious grant from the Andrew W. Mellon Foundation to advance Creative Writing research (Creative Writing Pedagogy/History, African Languages and Creative Writing, Creativity, Creativity and Education, etc.)
The ideal candidate will also be involved in the intensive course focusing on hybrid genres, multilingualism, innovation and experimentation in fiction and poetry.
Requirements
Candidates who would like to be considered for this Fellowship should submit their CV and an academic transcript, together with a letter of motivation of not more than two typed/printed A4 pages via email, to Mr Paul Wessels and Dr Hleze Kunju ([email protected]; [email protected]), by the deadline listed above.
CV should provide information on the following;
Conferences attended (indicate names of presentations given)
Peer reviewed publications
Prizes won
Leadership positions held
Languages spoken
Citizenship
The successful candidate will be resident in Makhanda (Grahamstown) for the duration of the Fellowship.
Closing date: 30 November 2020
Submit completed application forms to: [email protected]; [email protected]
*Equity considerations apply
For More Information:
Visit the Official Webpage of the Rhodes University African Studies Centre Postdoctoral Research Fellowships 2021