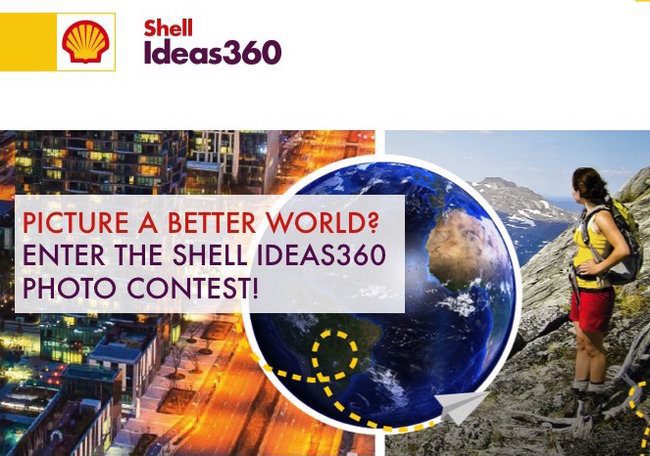 Submission Deadline: 23:59 GMT on April 29, 2016
At Shell, believes human ingenuity holds the key to unlocking innovative thinking across our society, now and for the future. Over the years, Shell has been fascinated by amazing and game changing ideas shared by students through our global competition, Shell Ideas360.
The Shell Ideas360 Photo Contest brings students yet another opportunity to join us on a journey to inspire the world. The best photo with the most votes will be featured on the Shell Ideas360 site. In addition, stand a chance to win an Apple Watch Sport™ & FitBit® Watches!
3 Easy Steps to Participate!
Take a photo of an invention or innovation that makes the world a better place.
Share the photo on Twitter or Instagram using #ShellIdeas360 by April 29, 2016.
Encourage friends & family to vote for your photo between April 30 and May 12, 2016!
The photo with the most votes wins! Get featured on the Shell Ideas360 website as well as stand a chance to win Apple Watch Sport™ & FitBit® Watches
To participate you need to:
currently be a university student
register / be already registered on Shell Ideas360
share your photo using #ShellIdeas360 before 23:59 GMT on April 29, 2016
get as many votes as possible between April 30 and May 12, 2016
Contest Key Dates:
Photo Submission Timeline – Starts on March 30, 2016 at 00:01 GMT and Closes on April 29, 2016 at 23:59 GMT
Voting Period Timeline – Starts on April 30, 2016 at 00:01 GMT and Closes on May 12, 2016 at 23:59 GMT
Announcement of Winners and Runners-up – May 18, 2016
For More Information:
Visit the Official Webpage of the Shell Ideas360 Photo Contest 2016