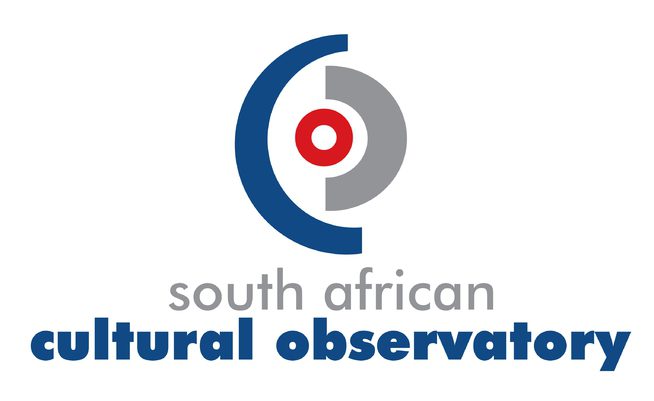 Application Deadline: Friday 15 June 2016 – 16h00.
Study Subject: Post graduate degree related to Arts, Culture, Research or Statistics
Course Level:
This scholarship is available for students pursuing Master's or PHD degree.
The South African Cultural Observatory in partnership with the Department of Arts and Culture is offering scholarships for postgraduate studies to students at South African universities. The scholarship is aimed at future academic staff development without neglecting other sector demands for academically trained personnel.
The South African Cultural Observatory is a Department and Arts and Culture funded entity that aims to professionalise the cultural field by promoting research development of disciplinary studies, training programmes and updating and technical assistance schemes, intended to legitimize and strengthen the field of administration and management of cultural and creative sectors.

Target Group:
Any South African citizen who obtained an average of 65% in the degree preceding the Masters or PHD, and who has shown academic excellence in their field of studies. Priority will be given to designated groups.
The programme addresses young and rising candidates who aim at acquiring a Master's or PHD degree. Preference will be given to full-time registered young South Africans. South African permanent resident university staff-members studying towards a PHD qualification will also be considered.
Scholarship Description:
Scholarship holders will be expected to present a paper based on the dissertation component of their degree, at a workshop in the research group which is relevant to their area of specialisation.
Upon completion of the degree, scholarship holders will be required to submit this and publication will be subject to standard quality verification standards.
Duration of award: Maximum Two Years
Scholarship values are as follows:
Coursework Master's degree: R50 000
Research Master's degree: R 80 000
PhD degree: R 120 000
Eligibility Criteria
Please carefully read through the eligibility criteria before applying.
Applicants must be South African citizens or hold permanent residence status in South Africa.
Applicants must have obtained a minimum accumulative grade average of 65% in the previous degree to be considered.
Applicants may come from all those fields of study that have a strong relevance to the national development of the country.
Scholarships-holders are allowed to hold supplementary bursaries, grants or emoluments, if these bursaries or grants are not from Government Departments or other State Agencies.
University staff members applying into the programme will have to provide a supporting letter from their human resource department clearly indicating their working hours and status of employment during the tenure of the award.
Application Documents
The following documents are required in the application attachment section:
Proof of South African Identity Document (ID)
Official and certified university degree certificates and transcripts indicating a minimum accumulative academic requirement of 65% in previous degree.
Admission letter indicating full time registration (if available). This will be required if successful.
A motivation of between 100 and 150 words outlining your intended direction of research, and why the South African Cultural Observatory should consider you for the scholarship above other applicants.
How to Apply:
Application form can be obtained from Ms N Mashologu via email:
[email protected]
Scholarship Application Deadline:
Friday 15 June 2016 – 16h00. All applications must be submitted via email to [email protected] Or Fax: 086 644 8211. Any applications received after the deadline will not be considered.
For More Information:
Visit the Official Webpage of the South African Cultural Observatory Masters & PhD Scholarship Programme