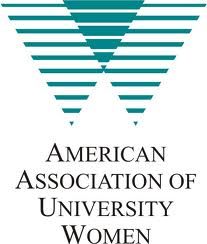 Application Deadline: December 1st 2013
The American Association of University Women (AAUW) is the nation's leading voice promoting equity and education for women and girls. Since our founding in 1881, AAUW members have examined and taken positions on the fundamental issues of the day — educational, social, economic, and political.
AAUW advances equality for women and girls through advocacy, education, philanthropy, and research. AAUW
breaksthrough educational and economic barriersso that all women have a fair chance. AAUW is a nationwide
network of more than 165,000 members and supporters, 1,000 local branches, and 800 college and university
partners.
The International Fellowship program has been in existence since 1917. The program provides support for
one year of graduate or postgraduate study in the United States to women who are not U.S. citizens or permanent residents. (Women holding dual citizenship in the U.S. and another country are not eligible.) Applicants must have earned the equivalent of a U.S. bachelor's degree by September 30, 2013, and preference is given to women who show prior commitment to the advancement of women and girls through civic, community, or professional work. Fellowships are available for study in the U. S. A limited number of awards are available to women who aremembers ofthe International Federation of University Women (IFUW; see List of IFUW Member Organizations) forstudy or research in any country other than their own.

Up to five International Fellowships will be renewable for a second year; renewal instructions will be provided to
fellows during their fellowship year. International Fellowships are not retroactive; that is, they cannot be
used to pay for expenses or loans incurred prior to the fellowship year.Unsuccessful applicants may reapply.
AWARDINFORMATION
Three award levels are available based upon the applicant's degree program.
Master's/First Professional Degree fellowships carry a stipend of $18,000 forthe fellowship year.
Doctoral fellowships carry a stipend of $20,000 for the fellowship year.
Postdoctoral fellowships carry a stipend of $30,000 fort he fellowship year.
Eligibility
To be eligible for an International Fellowship, applicants must meetthe following criteria:
Citizenship in a country other than the United States (dual citizenship is not allowed) or possession of a non‐immigrant visa if residing in theU.S.
 Academic degree (earned in the U.S. or abroad) equivalent to a U.S. bachelor's degree completed by September 30, 2013
Intention to devote herself full‐time to the proposed academic plan during the fellowship year
Intention to return to her home country to pursue a professional career
Master's/First Professional Degree and Doctoral applicants must have applied by December 1, 2013,
to an accredited institution ofstudy for the period of the fellowship year and must indicate the name of
the institution in the International Fellowship application.
CRITERIAFOR SELECTION
Applications are reviewed by a panel of scholars appointed by AAUW's Board of Directors. Final award
selections are made by the Board, based on the following criteria:
Acceptable TOEFL score yes/no
Residing in home country at time of application yes/no
Position on return don't know/planned/confirmed
Academic and/or professional qualifications 20 points
Applicant's commitment to the advancement of women and girlsin her home country 15 points
 Proposed time schedule 10 points
Quality and feasibility of proposed plan of study or research 10 points
Demonstrated evidence of prior community and/or civic service in home country 15 points
Applicant's country's need for the specialized knowledge or skill 10 points
Financial need 10 points
Motivation for graduate study or research 10 points
Total 100 points
CALENDAR
DECEMBER 1,2013, BY 5:00P.M.,CENTRAL TIME Deadline for online submission of application and mail date fors upporting documents.
DECEMBER 3,2013, BY 5:00P.M.,CENTRAL TIME Deadline for online submission of three recommendations. APRIL15,2014
Notification of awards mailed to all applicants. Fellows and Grantees posted on AAUW's website at www.aauw.org. AAUW is not able to honor requests for earlier notification. JULY 1,2014–JUNE30,2015
Fellowship year. First stipend payment mailed to fellows in theUnited States afterJuly 1.
The online application must be submitted electronically byDecember 1, 2013.
All supporting documents must be received byDecember 1, 2103, at the appropriate Iowa City address below.
Applicants are encouraged to use a postal or courier service that will guarantee on‐time delivery.
Please note that materials sent to the Washington,DC office will be disqualified and will not be reviewed.
Mailing Address
AAUW
International Fellowships
c/oACT Inc.
P.O. Box 4030
Iowa City, IA 52243‐4030
Telephone number: 319‐337‐1716
Shipping Address(preferred)
(overnight courier,such as FedEx orUPS)
AAUW
International Fellowships
c/oACT Inc.
101ACTDrive
Iowa City, IA 52243
For More Information:
Download the AAUW International Fellowship for Women Brochure
Visit the Official Webpage of the AAUW International Fellowship Programme