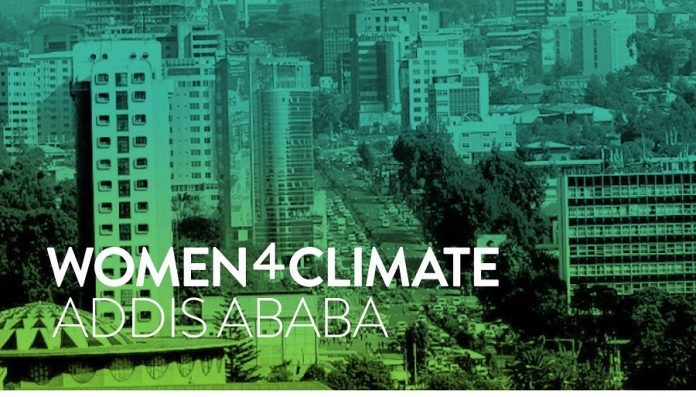 Application Deadline: 9th September, 2019.
C40 in partnership with the city of Addis Ababa will contribute to the emergence of the next generation of climate leaders by sharing knowledge and experience through an ambitious mentorship program dedicated to women in C40 cities.
The C40 Addis Ababa Women4Climate Mentorship Program will match committed leaders from the business sector, international organizations, and community organizations with emerging female leaders. The mentors will share their knowledge and experiences, supporting the mentees in becoming powerful leaders in their chosen field including politics, NGOs, business, media, and community groups.
Addis Ababa is proud to be the first African city to launch a Women4Climate Mentorship programme. The aim of the program is to support emerging women leaders to become more expert influencers while mobilising others in their efforts to accelerate climate action in meeting Addis Ababa's sustainable environmental targets.

Addis Ababa is seeking mentees from a diverse range of sectors and backgrounds who are developing innovative projects or ideas that will help the city to become more resilient to the increasing vulnerability caused by climate change.
The C40 Women4Climate Mentorship Program will match committed leaders from C40 cities, from across the business sector, public sector, international organisations and civil society with emerging women leaders.
Each woman selected for the program will:
Receive mentoring over a period of about 10 months.
Engage in collective sessions with other mentees and mentors
Receive training that enhances communication and advocacy skills in order to build the mentee's ability to be more influential.
APPLICATION PROCESS
All applications need to be submitted in English to the online form on the C40 website: https://w4c.org/mentorship/women4climate-addis-ababa
Applicants will need to send:
Describe your motivation for and commitment to creating a better and more sustainable planet. (500 words max.)
What skills or abilities would you like to develop through the mentorship program? (300 words max.)
Do you have a climate change project that you are currently working on or an idea for a future project that you hope to progress with the support of the mentoring program? Please provide details. (400 words max.)
Which woman inspired you to get involved in climate work? (300 words max.)
We are looking for outstanding and creative personalities. Are you a civil society activist, SDG champion, social innovator, climate entrepreneur, problem solver or an engineer? Please tell us what your CV doesn`t tell about you! (300 words max. Please provide relevant URLs)
Please provide any projects, essays or articles you've authored or worked on to support your application.
Initiatives and Projects:
The judging panel is looking for evidence from candidates of ongoing commitment to climate action in cities and innovative projects or approaches. If you have a climate change project that you are currently working on, or an idea for a future project that you hope to launch or progress with the support of the Women4Climate Mentorship Program, please include details in your application.
Please include:
A description of the initiative/project explaining its goals, progress, targets and the climate threat or opportunity that it addresses. (max. 400 words)
For existing projects, please include any supporting communication materials, e.g. brochures/ press releases/ photos or website URLs.
For More Information:
Visit the Official Webpage of the C40 Addis Ababa Women4Climate Mentorship Program 2019