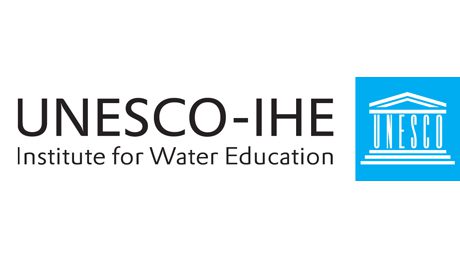 Application Deadline: April 15th 2016
The Roth Family Foundation offers three fellowships per year for UNESCO-IHE Short Courses related to Safe Drinking Water and Sanitation, to female water professionals from Sub-Saharan Africa. The programme will cover three consecutive years and starts in 2016. Interested female candidates from Sub-Saharan Africa who meet UNESCO-IHE's admission criteria, are advised to register as soon as possible.
UNESCO-IHE is the largest international graduate water education facility in the world and is based in Delft, the Netherlands. The Institute confers fully accredited MSc degrees, and PhD degrees in collaboration with partner universities.
Requirements:
Candidates should have a Bachelor of Science degree, at least two years years of working experience and a good command of the English language, both written and spoken.
For a list of eligible Sub-Saharan African countries, click here.
Those interested in following an above-mentioned short course apply online, by filling out the application form on the specific page of the short course.
In all cases, motivation statements need to be included, stating you would like to apply for a Roth Fellowship and why following the specific course helps you and your organization to address future challenges concerning access to clean water, improved hygiene and sanitation, by answering the following questions in the text fields of the application form:
What is the issue or problem you want to address in your country?
How will this course enable you to address this issue?
How will you address this issue with your position within your organisation?
Eligible Courses
For 2016, the following short courses are eligible:
Partnerships for Water Supply and Sanitation
06 Jun 2016-24 Jun 2016
Water Treatment Processes and Plants
06 Jun 2016-24 Jun 2016
Decentralised Water Supply and Sanitation
27 Jun 2016-15 Jul 2016
Faecal Sludge Management
27 Jun 2016-15 Jul 2016
Solid Waste Management
27 Jun 2016-15 Jul 2016
Urban Water Governance
27 Jun 2016-15 Jul 2016
Selection Criteria
UNESCO-IHE's selection criteria will be as follows:
Academic Qualifications
Curriculum Vitae
English Language Proficiency
Motivation Statements
Lastly, when a final list of prospective participants is available, UNESCO-IHE will try to assign fellowships as equally as possible between the different eligible countries.
For More Information:
Visit the Official Webpage of the UNESCO-IHE Roth Fellowships 2016 for Short Courses in Netherlands