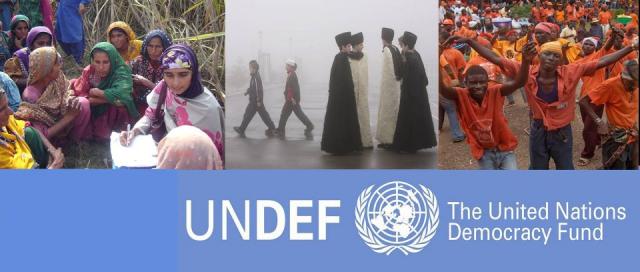 Application Deadline: 18 December 2016
The United Nations Democracy Fund invites civil society organizations to apply for funding for projects to advance and support democracy during the annual proposal window,
UNDEF supports projects that strengthen the voice of civil society, promote human rights, and encourage the participation of all groups in democratic processes. The large majority of UNDEF funds go to local civil society organizations. In this way, UNDEF plays a distinct role in complementing the UN's other work — the work with Governments — to strengthen democratic governance around the world.
This is the Eleventh Round to be launched by UNDEF, which provides grants of up to US$300,000 per project. UNDEF has supported almost 700 projects in over 100 countries at a total amount of almost US$170 million. Proposals are subject to a highly rigorous selection process, with fewer than two per cent of proposals chosen for funding. All projects are two years long.
UNDEF invites project proposals covering one or more of seven main areas:
Women's rights and empowerment / Gender equality
Community activism
Rule of law and human rights
Youth engagement
Strengthening civil society capacity for interaction with Government
Media and freedom of information
Tools for knowledge
Benefits:
UNDEF projects are two years long.  Applicants can request a grant of  a minimum of 100,000 US dollars and a maximum of 300,000 US dollars.

For More Information:
Visit the Official Webpage of the United Nations Democracy Fund