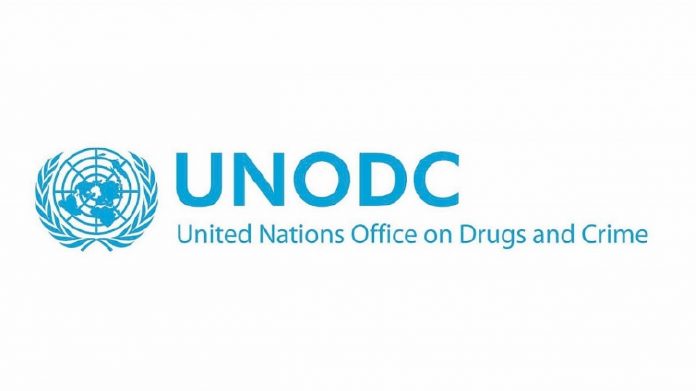 Application Deadline: August 21st 2017
Posting Title: INTERN – Communication, I (Temporary Job Opening)
Job Code Title: INTERN – INFORMATION MANAGEMENT
Department/Office: United Nations Office on Drugs and Crime
Duty Station: ABUJA
Job Opening Number: 17-Documentation and Information -UNODC-83160-J-Abuja (A)
Staffing Exercise N/A
The internship in UNODC's Country Office in Nigeria is for two months with an opportunity for extension, dependent upon the needs of the department.
The internship is UNPAID and full-time.

Interns work five days per week (40 hours) under the supervision of the Representative and in cooperation with the Communications Officer.
Responsibilities
The intern shall undertake the following duties which may include, but are not limited to:
• Assistance in drafting and preparing documents for publication on the website of the Office
• Document and internet research for communication products on UNODC work in Nigeria
• Assistance during conferences
• Working on web-presentation
• Compiling statistics
• Media analysis
• Speech-writing
• Assistance in the management of the website
• Perform other duties as assigned.
Competencies
Communication:
Speaks and writes clearly and effectively; listens to others, correctly interprets messages from others and responds appropriately; asks questions to clarify, and exhibits interest in having two-way communication; tailors language, tone, style and format to match audience; demonstrates openness in sharing information and keeping people informed.
Teamwork:
Works collaboratively with colleagues to achieve organizational goals; solicits input by genuinely valuing others' ideas and expertise; is willing to learn from others; places team agenda before personal agenda; supports and acts in accordance with final group decision, even when such decisions may not entirely reflect own position; shares credit for team accomplishments and accepts joint responsibility for team shortcomings
Technological Awareness:
Keeps abreast of available technology; understands applicability and limitation of technology to the work of the office; actively seeks to apply technology to appropriate tasks; shows willingness to learn new technology.
Education
To qualify for an internship with the United Nations Internship Programme, applicants must meet one of the following requirements:
(a)be enrolled in a graduate school programme (second university degree or equivalent, or higher);
(b)be enrolled in the final academic year of a first university degree programme (minimum Bachelor's level or equivalent); or
(c)have graduated with a university degree (as defined above) and, if selected, must commence the internship within a one year period of graduation (OFFICIAL PROOF FROM THE UNIVERSITY TO SUPPORT ONE OF THE ABOVE OPTIONS HAS TO BE ATTACHED TO THE INSPIRA APPLICATION).
Applicants are additionally required to:
•Possess an academic background in the field of political science, international relations, security studies, criminal justice or related discipline;
•Be computer literate in standard software applications, including proficiency in Microsoft Word, Excel and PowerPoint;
•Have a demonstrated keen interest in the work of the United Nations and have a personal commitment to the ideals of the Charter; and
•Have a demonstrated ability to successfully interact with individuals of different cultural backgrounds and beliefs, which include willingness to try and understand and be tolerant of differing opinions and views.
Work Experience
Applicants are not required to have professional work experience for participation in the programme, but are encouraged to list all relevant work experience in their application.
Applicants must have a keen demonstrated interest in the work of the United Nations and have a personal commitment to the ideals of the Charter.
Languages
English and French are the working languages of the United Nations Secretariat. Fluency in spoken and written English is required for the internship. Knowledge of an additional official UN language is an asset. Arabic, Chinese, English, French, Russian and Spanish are the official languages of the United Nations Secretariat.
Assessment
Potential candidates will be contacted by the hiring manager for further consideration.
For More Information:
Visit the Official Webpage of the United Nations Office on Drugs and Crime Internship 2017