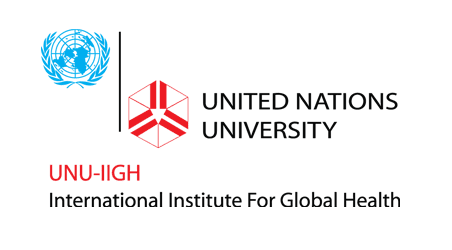 Application Deadline: 4 November 2016 4:00 p.m. (Malaysian local time)
The UNU-IIGH PhD Fellowship Programme aims to provide an opportunity for candidates enrolled in a PhD programme to expand their intellectual vision beyond their scientific disciplines. UNU-IIGH offers an excellent multicultural environment for scholars to work on their research and interact with scholars from different countries and disciplines.
Requirements
The PhD Fellowship Programme is open to candidates who are enrolled in PhD programmes in educational institutions around the world, and who could benefit from a period of up to 12 months at UNU-IIGH.
With a view to strengthening capacity building, doctoral students from educational institutions in developing countries are strongly encouraged to apply.
Benefits
UNU-IIGH offers a monthly stipend for the 12-month duration of the fellowship. During the fellowship, the fellow, in addition to working on his/her research, is expected to participate in the research and academic activities related to UNU-IIGH thematic areas.
Applicants must be able to make use of the UNU-IIGH facilities in Kuala Lumpur, Malaysia to: (i) work on a project or projects assigned by the supervisor, and (ii) participate in other academic activities of the Institute while writing their dissertation. The fellows shall also participate in regular in-house discussions and seminars, as well as contribute to the research and writing of the UNU-IIGH Working Paper Series.
Research topics should relate to any one of the following UNU-IIGH thematic research areas:
i) Systems Thinking for Urban Health
ii) Governance for Global Health
Applicants from developing countries and women are particularly encouraged to apply.
Applications for 2017 positions are now being accepted. The deadline for application submissions will be 4:00 p.m. (Malaysian local time) on 4 November 2016.
For More Information:
Visit the Official Webpage of the UNU-IIGH PhD Fellowship Programme 2017