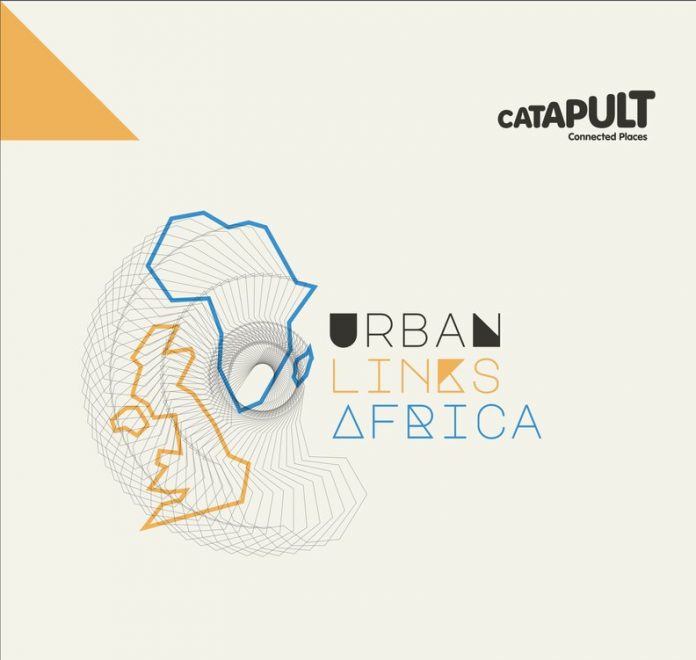 Application Deadline: 12.00pm (BST) 21 August 2020
Rapid urbanisation provides great opportunities for African cities and their citizens, but also serious long-term problems if not managed well. To find sustainable, long-term solutions to African challenges, Connected Places Catapult invites UK SMEs to form Equitable Partnerships with South African or Kenyan organisations to develop a collaborative, innovative technology solution to a city challenge which has been identified in the South African cities of Cape Town, Johannesburg and Durban; and the Kenyan cities of Nairobi, Mombasa and Kisumu.
In response to the COVID-19 pandemic, the Urban Links Africa Open Call has been adapted to reflect the new reality of connectivity and travel. Connected Places Catapult will now support up to 15 UK and South African / Kenyan partnerships to develop their technology solutions via the online platform, with additional support from experts and key stakeholders. Successful partnerships will benefit from funding to help them develop their technology solution to the selected urban challenge. They will also be able to access a powerful network and receive significant project exposure.
The Open Call process will run over eight weeks and consist of support and partnership-building activities.
Requirements
To ensure we are supporting sustainable, long-term solutions to the seven challenges, we are looking for projects that have the potential to be commercially viable in the market. Therefore, your Equitable Partnerships should aim to develop a solution that is relevant for the South African / Kenyan market, and all solutions should address one of the city challenges that have been identified.
To be eligible for funding, all teams must be formed by an Equitable Partnership between at least one UK SME and at least one South African or Kenyan organisation. The organisations which form the partnership should reflect the country of the challenge being addressed. For example, to address a challenge in South Africa, the partnership should consist of at least one UK SME and at least one South African organisation.
The Open Call has been structured to allow existing partnerships to apply directly or to help you find a partnership and collaboratively develop an application (see 'How do you apply?' for more information).
There are two tiers of funding available. The amount of funding you are eligible for depends on the technology readiness of their solution and the maturity of organisations forming the partnership.
Benefits

If successful, you will receive funding to co-develop your tech concept or solution, access powerful new networks and gainexpert support from us, which can lead to joint ventures and commercial opportunities in the urban space.
To help you unlock these benefits, we have designed a support programme that allows access to our team's expertise (including development and testing, business growth support and impact assessment) and that is specifically tailored to the needs of each tier.
Tier 1 Partnerships will receive support to mature their project or service concept by ensuring it is responding to real market need, is attractive to the prospective user or stakeholders and is technically feasible through designing a representative prototype.
Tier 2 Partnerships will receive support for iterating and testing the existing concept prototype for its deployment in South Africa / Kenya, and helping the partnership find 'product-market fit' in the South African and Kenyan market.
In addition to this funding and support, the partnerships will have the opportunity to build a uniquely wide-ranging network of African stakeholders, including:
Prospective customers and communities that offer unique user insights
Challenge Ambassadors and local market experts
City leaders and decision makers
Large businesses and investors from South Africa / Kenya and the UK interested in urban innovations via our business forum
For More Information:
Visit the Official Webpage of the Urban Links Africa Open Call for Kenyan & South African Organizations