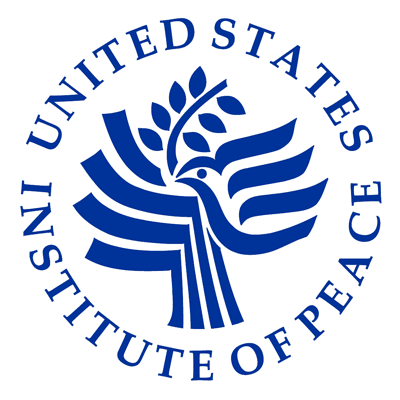 Application Deadline: January 15th 2020
The Women Building Peace Award represents the Institute's commitment to highlighting the vital role of individual women who are working every day in fragile or conflict-affected countries or regions in the pursuit of peace. The award will honor a woman peacebuilder whose substantial and practical contribution to peace is an inspiration and guiding light for future women peacebuilders.
The awardee will receive $10,000, to be used at the recipient's discretion, and be recognized at a ceremony in October 2020 at the U.S. Institute of Peace (USIP) in Washington, D.C. Because this award aims to celebrate the often invisible yet essential role that women play in peacebuilding, USIP strongly encourages nominations of individual women who have not been previously recognized for their work in peacebuilding.
Eligibility Requirements:

In order to be eligible for the award, nominees must meet the following requirements:
Nominee must be a woman who is at least 18 years of age or older.
Nominee must be a non-U.S. citizen working to build peace in a fragile or conflict-affected country or region.
Nominee cannot be currently or recently affiliated with USIP. This includes serving as a USIP staff member, contractor, fellow, or grantee within the 24 months before submission, or a former Women Building Peace awardee.
Selection Criteria
Nominees should demonstrate the following qualities:
Commitment to Peace: A woman whose work exemplifies a commitment to peace by preventing or resolving conflict nonviolently in a fragile or conflict-affected country or region.
Exceptional Leadership: A woman who exemplifies exceptional leadership through her vision and innovation, and has earned the respect of her community in the pursuit of peace.
Outstanding Practitioner: A woman who is a peacebuilding practitioner and works with members of local, national, or international communities in an inclusive and participatory manner.
Substantial Impact: A woman whose peacebuilding work has led to tangible or demonstrable results.
Timeline:
The Women Building Peace Award will accept nomination applications from November 20, 2019 through 2:00pm EST on January 15, 2020.
The finalist for the Women Building Peace Award will be selected in the summer of 2020. Once a finalist has been chosen, USIP will contact both nominators and nominees to inform them of the status of their nomination application.
For More Information:
Visit the Official Webpage of the USIP Women Building Peace Award 2020