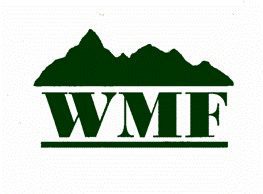 Application Deadline: April 1st 2017
WMF's signature program, Empowerment Through Education (ETE), provides undergraduate scholarships to developing country nationals to study in their home country or a neighboring country. WMF believes it is important to educate people locally and to encourage WMF Scholars to become change agents in their local communities.
WMF Scholars study for degrees ranging from medicine to engineering. WMF encourages applications from those interested in pursuing degrees that will best help their local communities – medicine & health sciences, community development, law, education, social work, business, information technology, agriculture and engineering.  A major component of the ETE program is community service. All scholars are required to volunteer for a minimum of 100 hours per year in order to remain a WMF Scholar.
Requirements:

A student, male or female, from a country in the developing world, who:
Successfully completed secondary education, with good to excellent grades.
Is applying to university or is working towards earning his or her first
undergraduate degree.
Will be studying in his or her country or another country in the developing world.
Plans to live and work in his or her own country after graduation.
Has participated in volunteer service prior to applying for this scholarship and is
willing to continue to engage in community service while receiving the Empowerment
Through Education scholarship
Has some funds available for his or her education, but will not be able to go to
school or continue without assistance.
Scholarship Worth:
WMF award 10-40 scholarships per year. The  maximum is $3,000 USD.
The scholarship supports:
1. Tuition and fees
2. Books and materials
3. Other related costs
Scholarship Recipient Responsibilities:
1. Maintain good grades in all university studies.
2. Be an ambassador for community service and engagement.
3. Perform, record and document 100 hours of community service activities throughout the
year.
4. Complete the Academic Semester Report & Community Service Report for WMF
Scholars.
5. Send official semester transcripts twice a year.
6. Communicate with the Empowerment Through Education Coordinator openly regarding
your situation as a student.
contact Lisa Wyncoop, Empowerment Through Education Scholarship
Program Coordinator, [email protected]
For More Information:
Visit the Official Webpage of the Wells Mountain Foundation Empowerment Through Education Scholarship 2017