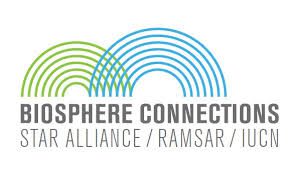 Submission Deadline: 2nd March 2016
To celebrate World Wetlands Day on 2 February 2016 and theme "wetlands are essential for sustainable livelihoods" the Ramsar Convention Secretariat is organizing a Youth Photo Contest open to 15-24 year olds.  All images submitted for the photo contest will be used at the discretion of the Convention in outreach products for the purpose of educating, raising awareness as well as promoting the wise use of wetlands in the regions around the world where Ramsar is active.
Take a picture in atar Alliance Biosphere Connections. The photo contest is open to 15-24 year olds.
Photo contest conditions
The photograph must be taken in a wetland and must capture how people make aliving from wetlands.
The photograph must be in digital format. Only photographs submitted online will be eligible. No print or film submissions will be accepted for entry into this Contest.
All digital files must be in JPEG or JPG format, and with a maximum size of 5MB.
The photograph, in its entirety, must be a single work of original material taken by the Photographer.
All Entries must be submitted and received by 2 March 2016 at 12.00 Midnight CET
There is limit of three photographs per person.