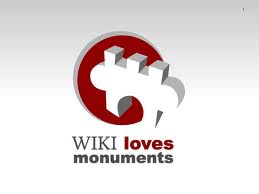 Wiki Loves Monuments is an international photo contest for monuments, organized by Wikimedia this September. Wikimedia is the movement behind Wikipedia, the free encyclopedia – a global collaboration authored by volunteers.
Cultural heritage is an important part of the knowledge Wikipedia collects and disseminates. Everybody can contribute images as well as write articles. An image is worth a thousand words, in every language at once and local enthusiasts can (re)discover the cultural, historical, or scientific significance of their neighbourhood.
Rules
---
There are a few rules for photos to participate in the international contest. Most of these rules are also adopted as rules for participation on a national level. Every submission should be:
Self taken and self uploaded;
Uploaded in September 2012;
Freely licensed;
Contain an identified monument;
Nominated through a national contest
Next to that, there are a few practical rules:
The participant should have an activated e-mail address on the upload platform;
The first winner will get to choose the first prize etc.
If necessary, the rules can be adapted via the international coordinators.
Visit the Wiki Loves Monument Awards Website to Participate in the Contest.
/li