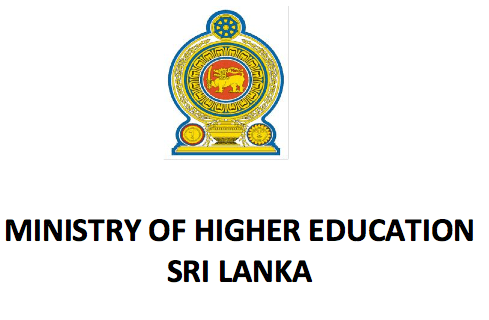 Application Deadline: October 15 2014
GRANTING 100 UNDERGRADUATE AND POSTGRADUATE SCHOLARSHIPS UNDER GOVERNMENT OF SRI LANKA PRESIDENTIAL SCHOLARSHIPS PROGRAM FOR FOREIGN STUDENTS 2014/15
Applications are invited from eligible students for the award of undergraduate and postgraduate scholarships offered  by the Ministry of Higher Education, Sri Lanka under the Government of Sri Lanka Presidential Scholarships for Foreign Students for the academic year 2014/15 and the courses are to commence in December 2014.
Since this is a government to government scholarship program, candidates should apply for this scholarship with the
recommendation of the government scholarship nominating agency (Ministry / Institution) of the respective country
Scholarships are open for courses of studies other than Medical & Dental Sciences
Candidates can request for more than one course for securing chances to win a scholarship identifying their preferences as places are limited in some fields.
There may be instances where requested courses are not possible to offer due to unforeseen circumstances or limited places available in the particular field.
If the given qualifications by the applicant are not compatible with the entry requirements of the university, those applications may not be successful
General Eligibility Requirements
Be a citizen of a country covered by this scholarship (A citizen of another country having Sri Lankan dual citizenship is not eligible to apply).
Undergraduate Applicants
Candidates with impressive results of an examination deemed equivalent to G.C.E. (Advance Level) Examination of Sri Lanka are eligible to apply for admission to universitiesin Sri Lanka.
Applicants are advised to attach to their applications the original letter obtained from the Examinations Board concerned, to prove that their educational qualifications are equivalent to the G.C.E. (A/L) Examination conducted in  Sri Lanka or the G.C.E. A/L examination of University of London or qualifications required for admission to a university in their own country to follow an undergraduate course of study leading to a Bachelor degree.
Applicants should ensure that all required passes should be obtained in one and the same sitting under a recognized Board of Examination.
Age : Be less than 25 years of age on 15.10.2014
Postgraduate Applicants
Applicants should possess a first degree from a recognized university with good academic merit to enroll a Masters degree and for PhDstudies, Master/MPhil degree is required in addition to the first degree.
Age : Be less than 45 years of age on 15.10.2014
English Language Proficiency
English is the mode of instruction, Therefore, applicants must provide evidence of proficiency in English i.e a minimum score of 525 on TOEFL or 6.0 on IELTS for undergraduate studies. For Masters or PhD, the required marks should be a minimum score of 550 on TOEFL or 6.5 on IELTS.
Scholarship Benefits & Terms and Conditions
Provide tuition and registration free of charge.
Visa for studies free of charge.
During the study period, a monthlyliving allowance of Rs.30, 000/-will be paid.
One-off settlement allowance of Rs. 10,000/-.
Reimbursement of cost of air fare ( economy class) to come to Sri Lanka and return his/her country after studies.
Accommodation:
It is expected that the scholarship recipient will meet the expenditure for food and accommodation with the monthly allowance of Rs.30,000/- (The relevant university/higher educational institute will assist in finding suitable acco mmodation).
Once admitted to a course of study the requests for change of the course/university will not be accepted.
Medical Cover: Medical benefits will be providedfree of charge at government hospitals other than dental related diseases.
Scholarship holder should submit a health certificate issued by a government hospital of his/her country as per the attached format.
How to Apply:
Each applicant should submit dully perfected 04 sets of applications (one original) along with all required documents to his/her government nominating agency.
Each application should be recommended by the government nominating agency by filling out the section 09 B of the application
The government nominating agency of the applicant should submit the applications with their recommendation to the Sri Lankan mission in his/her country for forwarding the same to the Ministry of Higher Education, Sri Lanka. In case a Sri Lankan mission is not present in his /her country, the government nominating agency can forward the applications directly.
Required documents:
Certified copy of Birth Certificate
Certified copy of official evidence of any name change
Certified copy of the data page of applicant's passport
Certified copies of the graduation/post-graduation certificates
Certified copies of the academic transcripts as given below
G.C.E A/L and G.C.E O/L transcripts or their equivalent-for undergraduate students
Graduation and post-graduation transcripts-for postgraduate students
Medical Certificate
Security Vetting
Two Referee reports for postgraduate students (preferred from applicant's current employer/former lecturer/academic supervisor)
Research proposal–for PhD/MPhil applicants
Submission of Applications
Applications with the recommendation of the government nominating agency should be submitted to the address given below by 15.10.2014 following procedure explained at (4) above. Applications received from other means and the late applications will not be considered.
Secretary,
Ministry of Higher Education,
No : 18, Ward Place,
Colombo 07,
Sri Lanka
Download the Application Form for the Government Of Sri Lanka Presidential Scholarships Program For Foreign Students
For More Information:
Visit the Official Webpage of the Government Of Sri Lanka Presidential Scholarships Program For Foreign Students