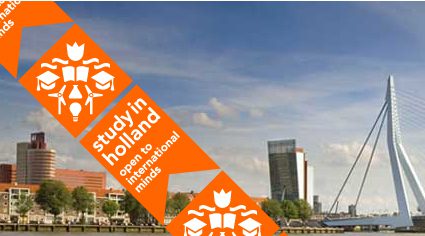 Application Deadline: 7 April 2015
Start dates – 10 August 2015
Action Learning Leadership Programme is a short course that accelerates the development of leadership and decision making skills of middle managers and SME entrepreneurs
– The entire course duration is six months, full-time.
– The course is offered in Buren, the Netherlands, at BSN's main campus for approximately three weeks.
– Mandatory workshop attendance of the selected short course will be required.
– Besides Open Sets, the course can be delivered In-company.
– The course will be facilitated by international trainers, Senior and Certified Action Learning Coaches. Each faculty member is an expert in their respective field(s) and their combined knowledge ensures the most productive study environment possible.
Ideal Candidates
– Managers and entrepreneurs who want to develop themselves and their company/ institution
– Be in a management or supervisory position
– Hold a Bachelor's degree or equivalent diploma
– Have a minimum of two years appropriate and relevant post graduate work experience
For non-English speakers a TOEFL or IELTS language test is required. The minimum pass mark for TOEFL is 550 (paper); 213 (computer) or 80 (internet) and IELTS 6.0. Exemptions can be considered should your mother tongue be English and you have successfully completed your degree in English.
Applicants without a Bachelor's degree can be accepted when they have at least six to seven years working experience at Bachelor's level.
Qualification
Diploma
Field of study
Leadership, commerce, management, entrepreneurship
Funding Opportunities 2015 Netherlands Fellowship Programme (NFP)
The Action Learning Leadership Programme course is a NFP-approved Short Course and fully funded by the Dutch Ministry of Foreign Affairs from the budget for development cooperation. The Netherlands Fellowship Programmes promote capacity building within organisations in 51 countries by providing fellowships for training and education for professionals.
If participants apply for the NFP scholarship, and are eligible and accepted for this short course, the investment will be fully covered by this scholarship programme.
Further information is available through Nuffic.
For More Information:
Visit the Official Webpage of the Action Learning Leadership Programme course