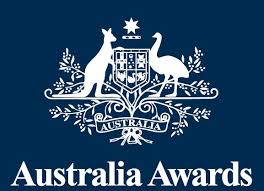 Application Deadline: January 16 2015
Applications for the 2014 Africa Fellowships are now open.
Fellowships

Australia Awards – Africa Fellowships
Australia Awards Africa Fellowships are formal courses of study or training, delivered in Australia and Africa, of less than three months duration, delivered by an approved Australian higher education provider.  Training is available for experienced employees from African public, private and non-government organisations (civil society).
The Australia Awards Africa Fellowships will be aligned to Australian Government policy priorities and areas of high demand for African Governments. These include:
Agricultural Productivity
Extractives for Growth (mining, oil and gas), and
Public Policy
Africa Fellowships, offers opportunities for short post-graduate training delivered in Australia and/or in Africa for up to three months.
Australia Awards Fellowships
Australia Awards Fellowships aim to develop leadership, address priority regional development issues, and build partnerships and linkages between Australian organisations and partner organisations in developing countries including countries in Africa
. The goal of the Australia Awards Fellowships program is to develop appropriately trained current and aspiring leaders in priority areas, who, in the short-to-medium-term, will be in a position to advance key regional policy objectives and increase institutional capacity of partner countries. Australia Awards Fellowships are designed to complement individual bilateral country programs by offering flexible fellowship placements which address current and emerging needs at the country, sub-regional and regional levels.
Please navigate to your home country on the Africa map below to find out more information about the Africa Fellowships as well as information on how to apply.
For More Information:
Visit the Official Webpage of the Australia Awards Fellowship