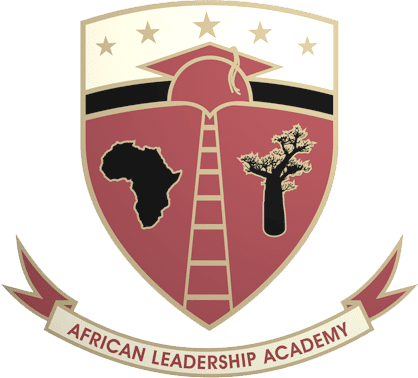 African Leadership Academy seeks to transform Africa by identifying,developing, and connecting the next generation of African leaders.
Job Description
To manage the careers and internships placements for West Africa as per the Careers and Internships annual calendar.
To develop and maintain excellent relationships with partner organizations in West Africa for careers and Internships purposes.
To develop other key ALA relationships with donors and foundations in francophone West Africa including francophone diaspora and friends of Africa in Europe in order to raise awareness of ALA and its programs.
To develop and maintain excellent knowledge of ALA's West African students and graduates so as to best place them into internship and career opportunities.
The Careers & Internships Associate is a position reporting to the Director of Careers & Internships. Primary responsibilities include:
Liaise with the organizations to

ascertain their needs
describe /sell the ALA internship program
describe / sell the career placement opportunity
agree terms and conditions of internship / career

Write up and place the advert (portal / FB/ Twitter)
Receive applications / screen / shortlist candidates
Liaise with organization to make final match
Oversee the logistics

Assist with finding accommodation for the interns
Review and propose the stipends
Organise travel and visas

Check in with interns during internship
Check in with organizations during internship
After internships, gather feedback, debrief with organization, send thank yous
Set the stage for the following year
Maintain and update the Salesforce database for East Africa.
Maintain a good understanding of the ALA students and Graduates from East Africa: where they are, what they are doing, what their plans are, etc.
Analyse survey results each year and work with Regional Directors to find opportunities in relevant markets and sectors. Develop a fundraising network of key donors and foundations in Francophone West Africa.
Develop a network and contacts within the African Francophone diaspora in Europe in order to create awareness and leverage for ALA within this community
Support admissions for ALA programs; Two year program, summer camps and Gap year amongst other from the Francophone community in Africa and beyond.
Qualifications
Profile of the Ideal Candidate
Good network of relationships in French West Africa – French West African National preferred
Goal-oriented (i.e. someone who does not give up easily and will continuously seek new ways to achieve a desired outcome)
Passionate about Africa and excited about developing high-potential African youth into outstanding, ethical leaders for the continent.
Comfortable managing upwards and across a diverse team
Is detail oriented: believes that the "little things" often can make the difference
Someone who enjoys and thrives in the uncertainty and ever-changing nature of an entrepreneurial environment.
Extremely driven and flexible with working hours, (i.e. not frightened with working long hours and weekends if that is what is required to get a job done).
A dynamic achiever (a self-starter) that can seize a vision and transform it into reality with minimal guidance.
An exceptional team player, who will do what is necessary to ensure the success of the project.
A learner—someone who frequently asks for and gives feedback.
Someone with outstanding communication skills both verbal & written.
Is a great relationship builder and has a great telephone manner.
Someone able to prioritize and work independently with minimal supervision.
Capable of multi-tasking, prioritizing, and managing time efficiently.
Ability to operate under solid pressure and meet tight deadlines.
Excellent Excel, PowerPoint, and Word proficiency.
Has effective understanding of latest technologies and can identify how to apply them in marketing.
Has the ability to learn and apply new skills and knowledge.
You have 3-4 years experience in an operational environment.
Fluency in French is important for this role.
Additional Information
Location:
ALA Campus, Johannesburg, RSA for 6 months and then based in West Africa thereafter.
Application Process and Timeline
Candidates should apply on http://www.africanleadershipacademy.org/careers
Candidates will be interviewed on a rolling basis. The submission should include contact information for at least three professional references. Interviews and background checks will occur upon receipt and screening of application.