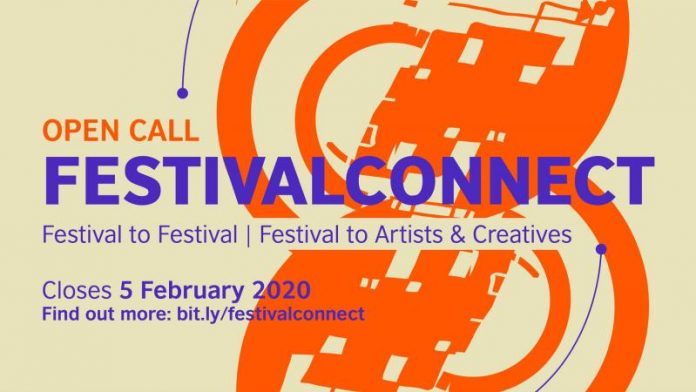 Application Deadline: 5 February 2020
FestivalConnect 2020 is open to festivals in the UK and SSA*. It facilitates connections, exchanges and showcases contemporary arts between UK and SSA festivals across art forms and at a scaled ambition. We believe festivals are unique environments and make for condensed and intense experiences, and we would like to see ambitious and experimental projects fostered through this call. This requires a partnership between two festivals, one in SSA and one in the UK, but does not necessarily have to take place at both festivals, or it could be programming new art or creative work by young international artists.*see eligible countries below
Festivals are vibrant artistic platforms – they are meeting points, and a hive of activity for people to network, exchange skills, share ideas, and each other's art with wide and varied audiences. Across SSA and the UK, we engage and work with festivals in different ways; encourage sharing of knowledge, build intelligence on festival models and exchange and offer opportunities to showcase and collaborate across art form and countries. This provides audiences with fresh content and access to contemporary African and British art and artists. We do this through engaging with young festival leadership, support a digital arts residency in partnership with several festivals, and through our FestivalConnect open call.

There are two streams you can apply to:
Festival to Festival– Supporting exchange between Festivals who would benefit from connecting and sharing with each other, creatively and professionally.
Festival to Artist & Creatives – Supporting festivals to programme artists and creatives from SSA and the UK, so more SSA and UK 18-35-year-old's have access to take part, collaborate and showcase their creative work with audiences of that country.

FestivalConnect requirements:
Your proposal value should be between 10,000 – 20,000 GBP (or the equivalent in local currency) 
A confirmed partnership or booking between festivals, organisations or artists 
Proposals must be festival led 
Your proposal must address one or more of the expected outcomes
Your proposal must have one partner in SSA and one in the UK 
If you are proposing to programme artists, the artist needs to come from the reciprocating country (ie UK or SSA) 
The activity should take place between May 2020 and May 2021 
The festivals involved should have presented a minimum of three iterations of its festival 
Your project should attract an 18 and 35 years old audience

Artists programmed must be between 18 and 35 years old
Open to festivals, biennales, art fairs or large-scale exhibitions

Eligible Countries
East Africa: Ethiopia, Kenya, Rwanda, South Sudan, Sudan, Tanzania, Uganda
Southern Africa: Botswana, Malawi, Mauritius, Mozambique, Namibia, South Africa, Zambia, Zimbabwe
West Africa: Ghana, Nigeria, Sierra Leonne, Senegal
| | |
| --- | --- |
| What can this look like: Programming of young, emerging artists between UK and SSA festivals Incubation of existing art (e.g. Existing work that would benefit from further development) Cross programming/curating of work Professional development of artists and festival management teams or professionals Co-producing work Experimentation between festivals | What it is not: Commissioning new work A quick fix to programme shortfall Doesn't need to be reciprocal Mobility only * Technical skills training programmes*We have other opportunities for mobility: Art Connects Us (UK to SSA), in_Motion (SSA to SSA), Film Africa (SSA to UK for film only). |
| | |
| --- | --- |
| Dates | Activity |
| 5 Dec 2019 | Application opens |
| 13 Dec 2019 | Webinar 1 – 12:00 GMT, 14:00 CAT, 16:00 EAT |
| 15 Jan 2020 | Webinar 2 – Time to be confirmed |
| 5 February 2020 | Applications close – 12:00hrs GMT |
| February 2020 | You may be contacted to request more detailed information around your project and verification of your festival partnership. |
| April 2020 | Shortlisted projects may ask for feedback from the first week of April |
Downloads
For More Information:

Visit the Official Webpage of the FestivalConnect 2020 Program